Call for Mark Morris Dance Group Teaching Artists!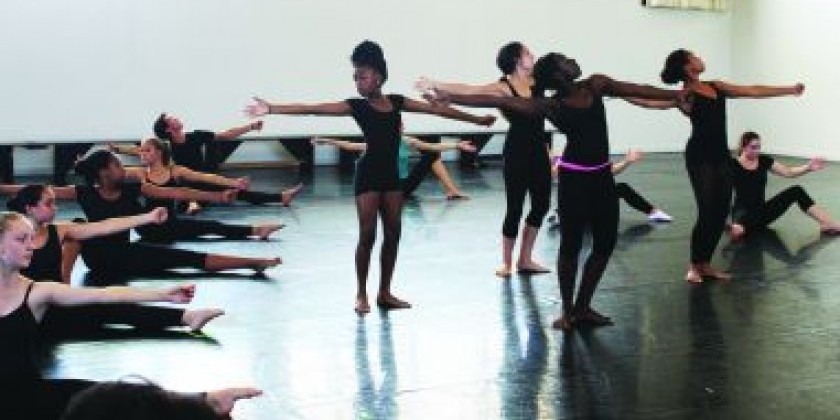 Company:
Mark Morris Dance Group
WHEN:  Monday, April 27th; 10am-12pm OR 4:30-6:30pm
WHERE: Mark Morris Dance Center, 3 Lafayette Avenue, Brooklyn, NY 11217
APPLICATION DEADLINE: Friday, April 24, 2015
SUMMARY DESCRIPTION:
The School at the Mark Morris Dance Center is currently seeking qualified and versatile teachers to join the 2015 Summer programs, and 2015-2016 school year for Children & Teens programs. We are always seeking substitute teachers and Adult Class teachers.
We are looking for dedicated Children & Teens dance teachers specializing in various genres including ballet, modern, jazz, hip-hop, breakdancing, tap, Afro-Haitian, creative dance, music & singing, parent & toddler movement classes, and boys dance. We are open to other teaching styles as well. To better reflect the community we serve we strive for diversity in our teaching staff.
The School reflects the spirit of the Mark Morris Dance Group in its celebration of dance and music. We believe that the study of various dance forms and music is essential to a child's education and development. We offer a diverse range of classes for all ages and abilities and strive to be a center of creative activity for children, community residents and professional dancers.
QUALIFICATIONS:
- Degree in dance preferred but not required
- At least 2 years of dance teaching experience within a diverse age group and educational settings
- Experience working with a live musician/accompanist and recorded music
- Exceptional knowledge of content in the genre of dance
- Strong communication skills
- The ideal candidate is someone who has a passion for dance education and is able to commit to the duration of a program (September – June) while maintaining a consistent schedule.
- Priority will be given to candidates whose career focus is dance education  
COMPENSATION:
- Commensurate with experience
- Access to affordable studio rental space
- Significant discounts on adult classes, intensives, workshops, and master classes offered at the Dance Center as well as dancewear and school merchandise
Please provide the following as part of your application:
- Complete resume including headshot
- Cover letter summarizing your desire to work for MMDG and reflecting on your personal philosophy and approach to teaching dance. Be sure to include any additional skills you may have that would contribute to your craft.
- Narrative describing your teaching experience.  Please include all styles of dance, ages and level, in-school and/or at private dance studios, as well as any experience you have had with English Language Learners or with Students with Special Needs
- Sample lesson plan
- Indicate which audition time(s) you are available: Monday, April 27 10am-12pm or 4:30-6:30pm
APPLICATIONS:
- Indicate Teaching Artist in subject of email and in body of cover letter
- Send directly to Sydnie Liggett, School Director, at Sydnie@mmdg.org.
- NO PHONE CALLS
After reviewing all applications select candidates will be invited to the audition. During the audition, candidates will be asked to prepare 10 minutes of a class (approximately 2 exercises) for the other candidates and current MMDG teachers and teaching assistants.
Discalced, Inc is an equal opportunity employer. All Discalced, Inc. employment decisions are made without regard to race, color, national origin, age, sex, sexual orientation or preference, military status, religion, disability, marital status, citizenship, or any other category protected by law.