Canadian Send off party & Benefit Performance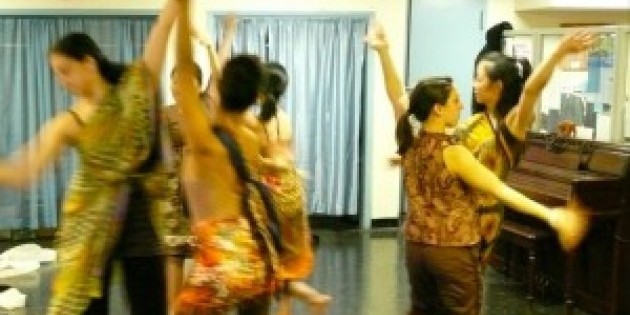 Company:
A.H. Dance Company
AHDC is heading off to Toronto this summer to perform at the Toronto Fringe Festival. We will be taking Chameleon, the experience of global citizens there and can't wait to share it with the multicultural Toronto audience.
Young Dancers in Repertory has graciously opened up their space to us for a informal Benefit performance & send off party.
June 29, 2011
Pre-performance Q+A and mini dance workshop starting at 6!
Performance will start around 7:15 pm
Come early to get a seat! Limited Seating.
Wine, Cheese, Snacks following the performance.
0-15 Suggested Donation
*All proceeds will go towards transportation, accommodation, and performer stipends for our tour.
Catch the full length version of Chameleon before we go on the road!
About Chameleon:
Exploring the notions of home, cultural identity and relationships through dance with film, spoken word, music, photography, and jewelry design. Chameleon draws on the insight and experience of Third Culture Kids: those who have spent a significant period of time in a culture other than their own.
Watch the trailer: http://www.vimeo.com/24103609