Carolina Alvarez Pusterla Named Director of Development of Ballet Hispanico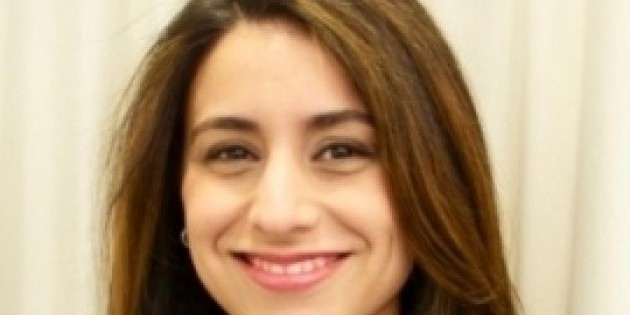 Seasoned fundraising professional with ten years of experience named Director of Development of the nation's leading Latino dance organization
Carolina Alvarez Pusterla, a seasoned fundraising professional with ten years of experience, has been named Director of Development of Ballet Hispanico, the nation's leading Latino dance organization.
Ms. Pusterla worked at The Juilliard School, Columbia University's Miller Theatre, New York Presbyterian Hospital/Weill Cornell, and most recently, the U.S. Fund for UNICEF. She holds a Master of Public Administration from Columbia University's School of International and Public Affairs and a Bachelor of Science in Finance from Fordham University.
"We are thrilled to have Carolina join our dynamic staff of professionals," said Eduardo Vilaro, Ballet Hispanico's Artistic Director. "Her experience in both development and in dance will help guide and propel us forward as we share our work with constituents across the country. I look forward to working with her to create new ways of broadening and deepening our relationships."
"I feel privileged to be embarking on this next chapter of my career with Ballet Hispanico," said Ms. Pusterla. "Ballet Hispanico has consistently inspired me through its groundbreaking portrayals of the evolving Latino experience and transformative impact on communities all around the U.S. and abroad. I look forward to working with my colleagues and funders to create strategic partnerships in support of this prestigious organization."
Ms. Pusterla succeeds Melissa Sandor who had been with Ballet Hispanico since Fall 2011.
ABOUT BALLET HISPANICO
Celebrating 42 years of dance and culture, Ballet Hispanico is recognized as the nation's leading Latino dance organization. Led by Artistic Director Eduardo Vilaro, the Company boasts a rich and diverse repertory of over 100 works by the foremost choreographers and emerging artists of our time. The works expand on founder Tina Ramirez's legacy of exploring the diversity of Latino culture through a fusion of classical, Latin, and contemporary dance powered by theatricality and passion. The Company has performed for an audience of nearly 3 million, throughout 11 countries, on 3 continents. For more information, visit www.ballethispanico.org. Follow Ballet Hispanico on Facebook and Twitter.