Advertise With Us
Make an impression — place an ad on The Dance Enthusiast and receive thousands of eyes on your work every week. Learn more. 
50% OFF ALL ADS through December 31st. Use the promo code FALL50 at checkout HERE.
Contribute
Your support helps us cover dance in New York City and beyond! Donate now.
Casting Call: Attention Dancers!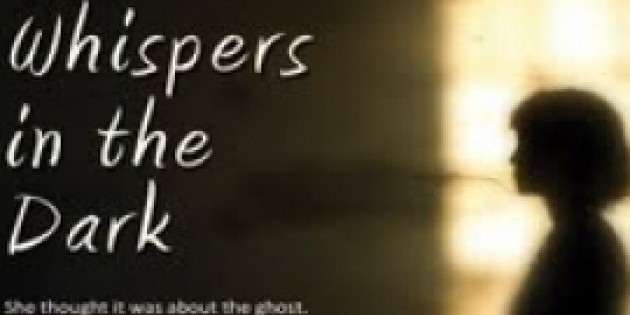 Non-Actor to Become Star of 24-Hour Immersive Movie for New York Film Festival
Non-Actor to Become Star of 24-Hour Immersive Movie for
New York Film Festival
New York, NY-- On September 19, 2012 from 6:00 - 8:00 p.m., Wirth Creative will hold a casting event at the Brooklyn Industries store in Union Square, where one lucky young woman will become the star of her very own movie, Whispers in the Dark, that will premiere at the Film Society of Lincoln Center's 50th New York Film Festival. No previous acting experience is necessary, but the winning participant must be willing to live "in character" for 24 continuous hours in an immersive story that will unfold in real-world locations throughout New York City. A cast of professional actors will engage the participant and an invisible camera crew will capture her journey. In the story's final hour (2:00 p.m., September 30, 2012), the experience will culminate at the Film Society of Lincoln Center, where an audience will view the participant's adventure as a part of Convergence Weekend of the New York Film Festival.
According to Executive Producer Jeff Wirth, the lead role is open to women in their early 20s who are available from the afternoon of Saturday, September 29 through the evening of Sunday, September 30. Those attending the audition at Brooklyn Industries will be asked to tell a one-minute story about a spooky moment from their life in front of an in-store audience of friends, customers, and a professional casting panel. While only one young woman will be cast, everyone who auditions will be entered for a chance to win Brooklyn Industries merchandise. The store will also offer an exclusive 15% discount on all full-priced items during the Whispers in the Dark casting event only.
Executive Producer Jeff Wirth has created and developed over 100 interactive story experiences over the past 30 years, consulting for such top tier clients as Cirque du Soleil, Blue Man Group, and Disney Imagineering. Mr. Wirth authored the book Interactive Acting and served on the faculty at the University of Central Florida, where he founded the Interactive Performance Lab. Recently transplanted to New York, he now runs Wirth Creative, a company dedicated to the development of interactive story experiences for entertainment, training, marketing, and research. More information can be found at www.wirthcreative.com.
The Film Society of Lincoln Center's Convergence program arrives at the 50th New York Film Festival on September 29 & 30 with two full days of transmedia programming. Presented throughout the brand new Elinor Bunin Munroe Film Center, NYFF Convergence is designed to be an intimate gathering for creators, designers, thinkers and fans.
Brooklyn Industries is a cutting edge design company that sells its innovative clothes exclusively through its 15 retail stores and online website. Founded by visionary artists Lexy Funk and her partner in 1998, Brooklyn Industries' stores engage the local community in art, clothing, design, and style.
Open Casting Call
Whispers in the Dark
Wednesday, September 19, 2012, 6 - 8 p.m.
Brooklyn Industries Union Square (801 Broadway)
Whispers in the Dark Screening
Convergence Weekend, 50th New York Film Festival
Sunday, September 30, 2012, 2 p.m.
The Film Society of Lincoln Center's Francesca Beale Theater
144 W. 65th Street
Tickets available at filmlinc.com