Cedar Lake to present Cedar Lab, a new Choreographic Initiative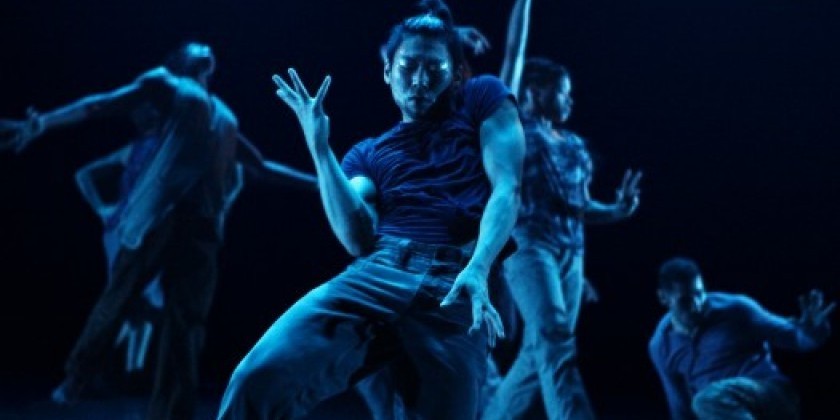 Company:
Cedar Lake Contemporary Ballet
Cedar Lake Contemporary Ballet Announces the Inaugural
Performances of Cedar Lab, a New Choreographic Initiative
 by Artistic Director Alexandra Damiani
Tuesday, July 29 and Wednesday, July 30, 2014
7:00pm & 8:30pm
Free and open to the public.  Seating is first come, first served.
Cedar Lake Theater

547 W. 26th Street, New York

cedarlakedance.com
New York, N.Y., June 24, 2014 – For her first programming initiative as Artistic Director of Cedar Lake Contemporary Ballet, Alexandra Damiani is offering the company's dancers a platform to exercise their unique artistic voices with Cedar Lab, a three-week workshop and  two-day showcase of choreographic works-in-progress. Cedar Lab, which will have its showing on July 29-30 at the Cedar Lake Theater, allows company members to take on the role of choreographer, creating works on their fellow dancers with artistic advising and technical support from Cedar Lake's staff.  Performances begin at 7:00pm and again at 8:30pm and are free and open to the public.
Damiani, who was appointed Artistic Director in April 2014, designed the Cedar Lab program as a celebration of the many talented individuals who make up Cedar Lake.  These dancers are internationally recognized for their chameleon-like ability to perform the company's diverse repertoire, and Cedar Lab is another opportunity for the dancers to learn and grow as performers and artists in a supportive, peer-driven environment. These choreographers likewise will have the opportunity to explore the many additional components that contribute to a finished dance work, including lighting, set design, music and sound design, and costuming.
Damiani said, "As we reach our 10-year anniversary, this is an opportune time for Cedar Lake to consider where we would like to go in the next decade.  By investing in the talent of our dancers, who have time and again proven themselves to be insatiably gifted individuals, I hope that Cedar Lab will open new creative doors for our dancers and reinforce our position as a leading voice in the creation and performance of contemporary dance."
The 2014 Cedar Lab season will feature the works of five dancers: Jon Bond, Navarra Novy-Williams, Matthew Rich, Joaquim de Santana, and Vânia Doutel Vaz. Each choreographer will explore their artistic vision over a multi-week workshop period in July, concluding with the works-in-progress showing at the end of the month.
In an ambitious piece for ten dancers, Jon Bond will expand upon his existing work, The Devil Was Me, to tell a dramatic story of struggle and growth, exploring the nature of sin and forgiveness.
Navarra Novy-Williams will create three solos for women that tackle the voyeurism inherent in the image of the dancing body as a muse, while also examining the roles and stereotypes in which women (and dancers) are frequently placed.
Combining his interest in fashion with his choreographic voice, Matthew Rich will create a dance film that shows how dance and fashion can support each other as artistic mediums to reach new audiences.
Joaquim de Santana's new duet explores the intimacy of relationship through abstract forms that create a human story.  He is particularly interested in creating new means of partnering that defy the traditional gender roles in a danced duet.  
The theme of communication is at the heart of a new work for seven dancers by Vânia Doutel Vaz. Her piece will explore the internal and external challenges that affect our ability to clearly and truthfully express ourselves.
About the Artists
Jon Bond (joined Cedar Lake in 2007) hails from Southern California where he began his training at age 10 at the Center Stage Dance Academy. In 2004, Bond spent eight weeks as a Winners' Circle Finalist on Star Search on CBS. That same year, he served as an ambassador of dance representing the United States at the annual Australian Dance Championship, where he won International First Place Soloist in the Battle of the Stars. His work as a performer also includes the WNBA Sparks' Sparkids; Fiona Apple's "Paperbag" video; Featured Soloist at Los Angeles' Kodak Theater, and Guest Artist for the Civic Ballet of San Luis Obispo. Prior to joining Cedar Lake, he was a member of Dance Theatre of Harlem's DTH Ensemble. As a choreographer, he has been invited to perform his work at the Seventh Annual Dance Under the Stars Choreography Festival in Palm Desert, California, where he won the Jean Ann Hirschl First Place Solo Award. Bond has also choreographed numerous award-winning competition pieces throughout the nation.
Navarra Novy-Williams (joined Cedar Lake in 2010) was born in New York City and was fortunate to receive her early training from Elaine Kudo and Buddy Balou in Verona, New Jersey. She graduated from The Juilliard School with a BFA in 2006. She joined Les Grands Ballets Canadiens de Montréal in 2006 where she performed works by choreographers Nacho Duato, Ohad Naharin, Stijn Celis, Mats Ek, Mauro Bigonzetti, Jean Christophe Maillot, Shen Wei, Didy Veldman, Christopher Wheeldon, and George Balanchine. In 2009 she moved to Israel where she spent the year dancing in the Batsheva Ensemble. 
Matthew Rich (joined Cedar Lake in 2005) hails from Las Vegas, Nevada, where he studied at the Dance Zone under the direction of Jami Artiga and Kaydee Francis. Rich graduated from the Las Vegas Academy of International Studies, Performing and Visual Arts, during which time he was the recipient of several regional and national competition titles, as well as convention and workshop scholarships. Rich has worked with choreographers such as Ohad Naharin, Lauri Stallings, Jacopo Godani, Adam Houghland, Crystal Pite and Stijn Celis. He also works extensively with dance schools across the country, giving master classes and workshops as well as choreographing solos and ensemble pieces for competition.
Joaquim de Santana (joined Cedar Lake in 2011) was born in Brazil in 1985.  Joaquim studied dance from the age of 14 with the Balé Folclórico da Bahia.  For three years he trained, performed and toured both nationally and internationally with the company, which took him across North America and Europe. At the age of 17, he was awarded a fellowship to study further at the Hogeschool voor de Kunsten Arnhem Artez, in the Netherlands.  In 2004, he joined Introdans Youth Ensemble, where he danced works by Hans van Manen and JiA™í Kylián, Robert Battle among others.  In 2005, he joined Scapino Ballet Rotterdam where he worked extensively with the choreographers Marco Goecke, Ed Wubbe and Georg Reischl on creations, as well as, repertoire pieces. In 2008 he joined Cullberg Ballet working and dancing pieces of Johan Inger, Mats Ek and Crystal Pite.
Vânia Doutel Vaz (joined Cedar Lake in 2010) was born in Setúbal, Portugal and trained at The National Conservatory School of Dance in Lisbon, working with ballet master Georges Garcia and choreographer Rui Horta. Her professional career in Portugal includes Vasco Wellenkamp's Contemporary Portuguese Dance Company and freelance work with theater director Miguel Moreira and choreographers Luís Guerra de Laocoi, Rui Lopes Graça and Romulus Neagu. She continued her dance and theater training with Vera Mantero, Margarida Bettencourt, João Fiadeiro, Francisco Camacho and Emmanuelle Huynh; in Madrid, Spain, on a feature film from director Carlos Saura, "Fados;" in London; and as a dancer in Push 04 under the artistic direction of Josette Bushell-Mingo. Prior to joining Cedar Lake, Vaz was a member of Nederlands Dans Theater, where she performed works by such choreographers as JiA™í Kylián, Ohad Naharin, Paul Lightfoot/Sol Léon, Alexander Ekman and Marco Goecke.
About Cedar Lake
Founded in 2003-2004, Cedar Lake Contemporary Ballet has established itself at the forefront of contemporary U.S. dance companies. Located in the Chelsea neighborhood of New York, Cedar Lake provides choreographers a comprehensive environment for creating new work for presentation to a worldwide audience while curating a repertoire that continues to challenge its dancers.  The Cedar Lake repertoire currently includes works by Alexander Ekman, Andonis Foniadakis, Hofesh Shechter, Jo Strømgren, JirIŒí Kylián, Sidi Larbi Cherkaoui and Associate Choreographer Crystal Pite.   For more information about Cedar Lake including performance schedules, video, artist biographies and more, visit cedarlakedance.com.