Celebrate Black History Month! Dancewave Donation-Based Class Series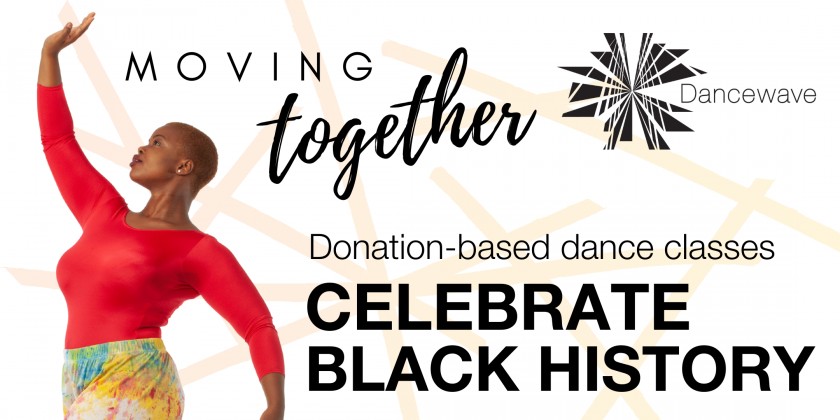 Company:
Dancewave
Join Dancewave in celebrating Black history and culture through dance – every Wednesday this February!
Our latest Moving Together class series brings you a full-bodied dance experience and an opportunity to learn about the rich cultures and expressions of East & West Africa, Jamaica and Haiti. Classes are donation-based** and held every Wednesday from 5:00-6:00pm EST during the month of February.  
**Donate $1 or more (per class) to gain access. If this price proves cost-prohibitive, please email us and we will accommodate your reservation. No one will be turned away for lack of funds. A portion of proceeds will benefit BYP100, a member-based organization of Black youth activists creating justice and freedom for all Black people.
Learn more and register at dancewave.org/community-classes