Contribute
Your support helps us cover dance in New York City and beyond! Donate now.
ChEckiT!Dance now accepting applications for the Sixth Annual ChEck Us OuT Dance Festival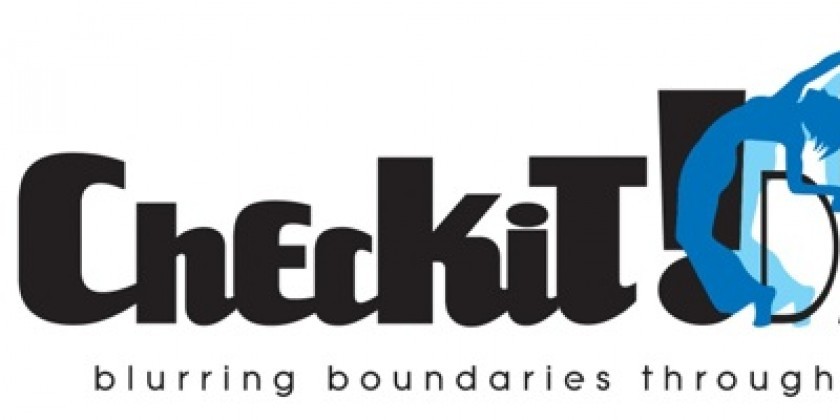 Company:
ChEckiT!Dance
ChEckiT!Dance

now accepting applications for the

Sixth Annual

ChEck Us OuT Dance Festival

Deadline for Applications: May 6, 2016
ChEckiT!Dance is now accepting applications from female choreographers to the Sixth Annual ChEck Us OuT Dance Festival, an eco-friendly evening of dance celebrating female choreographers, on Saturday, July 23, 2016 at 5pm at Solar One on the East River, NYC (Rain date is Sunday, July 24th at 5pm). Pieces from any genre of dance that can be adapted to an outdoor space are encouraged to submit. The deadline to apply is May 6, 2016 and the application form is available at www.checkitdance.com.

The festival seeks to showcase the talents of strong, female choreographers in a welcoming and fun environment. ChEck Us OuT Dance Festival is a carefully curated event that has featured the works of choreographers from across the globe, including California, Upstate New York, The Dominican Republic, Amsterdam, The Netherlands, and more. The festival seeks to showcase the talents of strong, female choreographers in a warm and welcoming environment. Last year's featured artists included:

Cindy Sosa
Joya Powell/Movement of the People Dance Company
Jessie Sector/Tangent Dance
MJ/Innovate Dance
Bridge & Olive Dance
Ashley Sleeth
Cathy Allen/Red Desert Dance Ensemble
Victoria Brown/MashUp Contemporary Dance Company
Erica Hart
Jana Prager/Jana Prager Dance Theater
Kara Dudley/Kara Dudley Dance
InstaDance Collective
Allison Brzezinski/ChEckiT!Dance

The application deadline is May 6, 2016 to be considered for participation in the festival. 

Festival Application Guidelines:
1. Submit all materials listed on the application via email to checkitdance@gmail.com by Friday, May 6, 2016 (press kit, application form, link to performance/rehearsal footage), unless otherwise requested and approved by ChEckiT!Dance. 

2. Submit a non-refundable $65.00 application fee via PayPal on www.checkitdance.com, by Friday, May 6, 2016 or by check. Please send checks made out to Checkitdance LLC postmarked by May 6, 2016 to: 72-17 34th Avenue, Apt. 1R Jackson Heights, NY 11372

Choreographers must submit pieces no longer than 10 minutes in legth. For more information and to download a PDF of the 2016 Festival Application Form, please visit our website www.checkitdance.com.

To view photos and videos from the past five years of the festival, please visit our Facebook page: www.facebook.com/checkitdance

You can also check us out on Instagram by following @checkitdance

If you would like to receive an MS Word version of the 2016 Application Form or if you have any questions regarding the application process of the festival, please feel free to email us at checkitdance@gmail.com.
---

The ChEck Us OuT Dance Festival is the culmination of all of ChEckiT!Dance's efforts to increase performance opportunities for female dance makers. This annual outdoor festival, now in its sixth year, is curated and produced by ChEckiT! Dance each July. Summit Rock in Central Park was the home of the first four festivals. For the second year, the festival will be held at Solar One! on the East River. The ChEck Us OuT Dance Festival is a platform designed specifically to provide female choreographers the opportunity to share their work with an eager audience. The work is enriching, lively, and thrilling, and the eclectic styles of dance presented by performers hailing from all corners of the globe, builds a truly global community of female dance artists. In addition, the ChEck Us OuT Dance Festival is entirely green and entirely free of admission, providing access for all.

ChEckiT!Dance is an all female modern dance company based in New York City founded by Artistic Director, Allison Brzezinski in 2010. Through the creation and production of new works that seek to empower women and explore what it means to be a woman, we seek to create a crack in the stereotypical infrastructure of female archetypes and standards most commonly portrayed on stage. It is our goal to both promote awareness and gender equality through our own work and provide a platform for emerging female choreographers and dancers to share their talents.

Under the leadership of Allison Brzezinski, ChEckiT!Dance utilizes improvisational and collaborative movement techniques. Company members are given phrase material or written material to work with, from which they create, adapt, and devise their own movement. Each dancer has their voice heard in the company, and their individuality and creativity is vital for the company as a whole. This collaboration forms a community of female artists, working together without competition or stress. We are women working together to make change happen, inside the studio and out.