Contribute
Your support helps us cover dance in New York City and beyond! Donate now.
Cherylyn Lavagnino Dance's Season at Danspace Project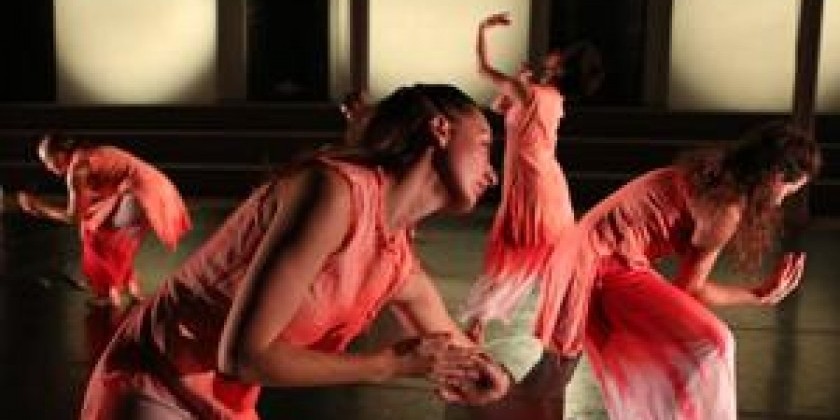 Company:
Cherylyn Lavagnino Dance
Cherylyn Lavagnino Dance will present the world premiere of Nadeje (Hope), one of four works performed each evening during the company's season at Danspace (inside St. Mark's Church), Thursday, May 14 through Saturday, May 16 at 8pm. Leos Janacek's Violin Sonata for violin and piano will be performed live by Egyptian pianist Mohamed Shams and CLD resident musician and composer, violinist Jane Chung. The company's core group of 13 dancers will perform.
The rich cultural and political background of the Czech people served as inspiration for Nadeje, according to choreographer/artistic director Cherylyn Lavagnino. Author/playwright Vaclav Havel's Letters to Olga, visual artist Alphonse Mucha's Slavic Epic and Leos Janacek's Violin Sonata for violin and piano provided research materials to create a layered play of repression and freedom expressed through movement motifs. A loosely based narrative has shaped this dance grounded in movement and music, referencing the many images and poetic reflections of these exceptional Czech artists and their aspirations for a free Czech society.
In addition to the world premiere of Nadeje, the CLD spring season will include three works from the company repertory:
RU (2014), a contemporary ballet conceived and directed by Cherylyn Lavagnino in collaboration with composer Scott Killian. Inspired by Kim Thuy's novella, RU describes a young woman's life as a political refugee. The choreography draws its emotional tone from the girl's struggles for identity resulting from her cultural dislocation. T'ai Chi is referenced as a gestural motif, to suggest passive resistance as a basis for strength. The dancers, in costumes reminiscent of the traditional Vietnamese ao dai dress, move inside a shadowy landscape with movement suggestive of the contrast between struggle and grace, stoicism and despair.
SNAPSHOTS (2010), a wildly investigative piece in which the women harness warrior-like strength while the men cascade across the space in virtuosic flashes of escape. Kyle Olson's percussion score supports the choreography's extreme physicality and the subtle emotional undertones: a truly gripping piece that fleshes out layers of human dynamics and interaction.
WILL (2009), a work in which an angular, taut movement vocabulary explores the uncompromising aspects of ourselves that extend to our most personal relationships; the plaintive and dissonant original score for a solo violin, composed by violinist Jane Chung and performed live by the composer, will build on the dancers' unnerving sense of detachment. Ultimately, we recognize that the conflict will not be resolved, yet the isolation of this impasse is eerily harmonious.
PHOTO: ELLA BROMBLIN