Contribute
Your support helps us cover dance in New York City and beyond! Donate now.
Cherylyn Lavagnino Dance's Summer Soiree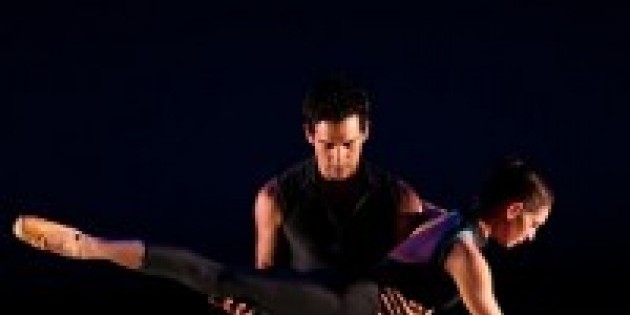 Company:
Cherylyn Lavagnino Dance
Contemporary ballet company Cherylyn Lavagnino Dance presents a Summer Soiree, the second event of its 2011 Salon Series. Curated by choreographer Cherylyn Lavagnino, this series of artist salons are designed to bring together enthusiasts of dance, live music, and the visual arts. The Summer Soiree will take place at the main gallery of the Chelsea Art Museum located 556 W. 22nd St. on June 30th, 6:30-830pm.


Performances by Cherylyn Lavagnino Dance, the Monadnok Music Ensemble, pianist Kenneth Hamrick, and visual art by Betsy Weis will be featured.

Tickets are 5 general admission / 2 students and artists, and can be purchased through Brown Paper Tickets at http://www.brownpapertickets.com/event/181398.


The Summer Soiree will feature two new ballets, both performed with live accompaniment, and the restaging of a ballet from 2008. The first new ballet will be a preview of And Then I Knew 'Twas Wind, a work choreographed to a score of the same name by contemporary composer Toru Takemitsu, which will be performed live by the Monadnock Music Ensemble. The second new ballet is a quartet titled Satie Suite that will feature reworked excerpts from Lavagnino's 2010 ballet Mènage accompanied live by master pianist Kenneth Hamrick playing excerpts from Erik Satie's Gnossiennes. The final work on the program will be a restaging of Lavagnino's 2008 ballet Fell of Night, set to a score by Beethoven.

The performance will be followed by a short talk-back session and a wine reception that will allow artists and audience to meet and mingle as they view the beautiful art by visual artist Betsy Weis on display in the Chelsea Art Museum's main gallery.


The goal of CLD's Salon Series is to give audiences an engaging, intimate performance experience and create a dialog between appreciators of diverse artistic mediums. Since 2007 the Salons have taken place multiple times a year with showings at venues like Baryshnikov Arts Center and the James Cohen Art Gallery. Danceartswriter.com found that the Salons "renewed my faith in the value of Q&A sessions and left me with a deeper appreciation for the work of Lavagnino, a choreographer who blends classical ballet and contemporary dance."