Contribute
Your support helps us cover dance in New York City and beyond! Donate now.
Chocolate Dances: A Valentine's Tasting Performance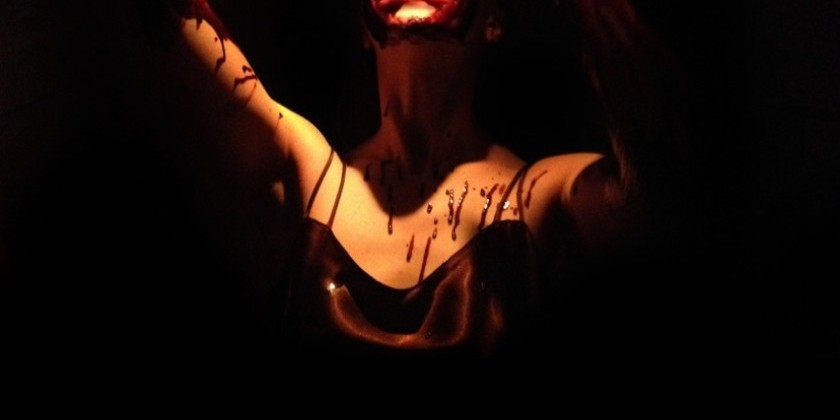 Company:
Chocolate Dances
Chocolate Dances, a chocolate making dance company, presents
A Valentine's Tasting Performance
February 14th and 15th at 6:30 PM and 9 PM
100 Grand Street, SoHo, NYC
Get your tickets now at ChocolateDances.com or call 347.439.1745
Advance Ticket: $25 for seniors and children, $35 for adults, $60 for a pair
Door Price: $50 all tickets
Live dancing, theatrics, spectacle, music and a series of chocolate tastings for the audience to indulge in at various points through out the performance.  Chocolates and dance are made to be experienced together and are crafted by chocolatier and choreographer Megan Sipe with the help of dancers and collaborators.
TASTING MENU each section of the performance will be paired with the following:
1. A taste of drinking chocolate: a sample of rich thick hot chocolate with subtle touch of cardamom and cinnamon.
2.  Raw Coco Nibs: crushed up bits of fragrant raw cocoa beans (vegan)
3.  Pick your %: audience members are invited to choose from a sampling of little pieces of chocolates from around the world in white chocolate, light milk, dark milk, dark ` cacao (vegan), and dark p cacao(vegan).
4. Classic Ganache Truffles: in your choice of milk chocolate cream ganache, dark chocolate cream ganache or coconut milk cream ganache (vegan).
5. Tea Infused ganache truffles: in your choice of milk chocolate peppermint, dark chocolate lady grey tea, or coconut milk ganache chai tea (vegan). 
6. Specialty Burnt Rose Caramel, burnt sugar caramel with a touch of rose oil, topped with a combo of sweet white and bitter dark chocolate.  This chocolate will make it's premier at our Valentine's Tasting Performance.  We will also offer a sample of dairy free chocolate barks (vegan).
Creative Team
Chocolates and choreography designed by Megan Sipe
Online media, videos and website by Sasha Santiago
Dance, theatrical performance and chocolate assistants, Andrew Broaddus, Catherine Murcek, Kaley Pruitt, Larissa Sheldon
Live music by Peter Fancovic (piano) and Annette Homman (violin)
Costumes by Rachel Walters
Lighting by Tyler Learned
Your chocolate adventure awaits at ChocolateDances.com
Chocolate Dances LLC was formed by Megan Sipe as a way of fusing her two creative passions.  The company creates live tasting events, sells boxed chocolates and delivers chocolate and dance telegrams in NYC. 
With each purchase you make, whether that be a ticket to the Valentines Tasting Performance, a box of chocolate purchased online or a telegram sent to someone special, you are not only purchasing the finest truffles in New York handmade by chocolate loving dancers, you are also supporting our performing arts dance company.