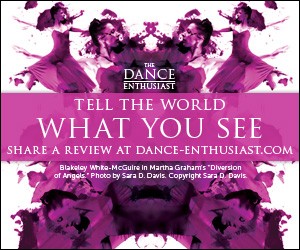 Chop Shop: Bodies of Work, A Contemporary Dance Festival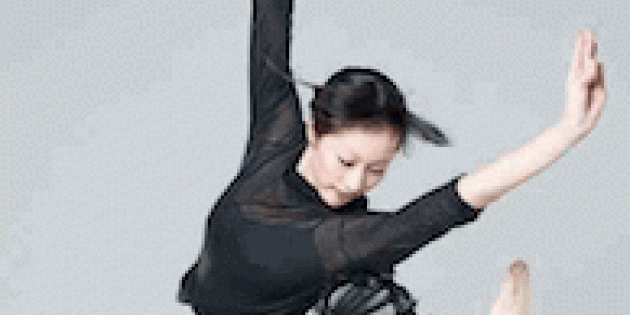 Company:
StoneDance Productions
StoneDance Productions
and The Theatre at Meydenbauer
Present
Chop Shop: Bodies of Work
A Contemporary Dance Festival
At The Theatre at Meydenbauer
Saturday, February 12th, 7:30 pm
Sunday, February 13th, 3:00pm
2011
Bellevue, WA – November 30, 2010 - StoneDance Productions and The Theater At Meydenbauer present 'Chop Shop: Bodies of Work', the Eastside's only Contemporary Dance Festival. Returning for its fourth year, this unique festival is a rare opportunity to explore the truly original talents of Seattle-based and Eastside - based artists in two special performances. This is the BEST of the Seattle/Eastside dance community in ONE festival. Chop Shop highlights local contemporary choreography with a focus on dance work that is innovative, accessible and thought provoking. Each of these prolific choreographers has presented work to numerous critical successes throughout Europe, Asia, Latin America and the United States. Though each company/artist presented possesses their own individual voice, they are all unified in the contemporary language of dance and its power to stir the senses through the visceral moving image.
This is an event not to be missed!

Last year's sold out performances established Chop Shop as one of the most highly anticipated dance events in the greater Seattle/Eastside area.
A RARE OPPORTUNITY
"Reading Dance":
A FREE lecture on Sunday February 13th at 1:00.

Experience a "behind the scenes" look at how contemporary dances are formed.

Learn about meaning and imagery behind the choreographer's unique movement language and how the creative process is developed and refined.
Master Classes (2/12 and 2/13) by the Artistic Directors of the performing companies will be held during daytime hours of the festival in the Theater (Saturday and Sunday starting at 10:00 am.)

Please call (206) 799-6004 for schedule and reservations. Classes are 8.00 each, three for 5.00 or five for 0.00.
See our promo:
www.chopshopdance.org
Tickets are on sale now.
Go to
www.brownpapertickets.com
or call
1-800-838-3006
.
Adults:

5.00
Students and Seniors:

0.00
Discounted Tickets for groups of 10 or more.
Meydenbauer Theater is located at 11100 NE 6th St., Bellevue, WA 98104
Chop Shop: Bodies of Work is funded in part by a generous grant and support from 4Culture,
The Seattle Weekly
and The City of Bellevue Arts Program.
StoneDance Productions is an associated program of Shunpike.
The Performing Artists:
Spectrum Dance Theater,
established in 1982, is the largest professional contemporary dance company in Washington, presenting work by Artistic Director Donald Byrd and guest artists, with a focus on Northwest choreographers. Its mission is to produce and present contemporary dance that challenges expectations and calls forth strong emotions, deep feelings and thoughtful responses. Donald Byrd became Artistic Director of Spectrum Dance Theater in December 2002. From 1978 – 2002, he was Artistic Director of Donald Byrd/The Group a critically acclaimed contemporary dance company, founded in Los Angeles and later based in New York, that toured extensively, both nationally and internationally. Byrd created over 80 works for modern dance companies, for his own group, Spectrum, and the Ailey Company as well as for Dayton Contemporary Dance Company and Philadelphia Dance Company (Philadanco). He has choreographed for classical companies, including Pacific Northwest Ballet, The Joffrey Ballet, Aterballetto, MaggioDanza diFirenze and Oregon Ballet Theater. Spectrum Dance Theater will be presenting Longing, a work exploring the themes of desire, longing and loss.
Wade Madsen
is a Seattle based choreographer and has received choreographic fellowships from the NEA, King County, and Artist Trust. Wade has also received grants from Seattle Arts and Washington State Arts commissions, along with Art Matters and Bossak/Heilbron foundation. Wade is currently teaching for the 27th year at Cornish College of the Arts, where he is Professor of Dance. Madsen's work has been commissioned by Co Motion, Spectrum, and d-9 dance companies and most recently with Seattle Dance Project. Wade Madsen and Dancers has been producing and performing in Seattle since 1979. Madsen will be premiering Unlucky with music by Miles Davis.
Quark Contemporary Dance Theatre
is a Seattle-based modern dance company driven to create works of dance that captivate, connect emotionally and intrigue through unique and unusual choreographic structure.

Artistic Director David Lorence Schleiffers draws inspiration from his experience in musical theater, historic modern dance and contemporary dance.

Through this company, he continually creates theatrical pieces which tells stories through movement. It is his artistic goal to present work that is both artistically intelligent and entertaining. Quark will be presenting Once and Never Again, which toys with organized dance structures as a means of highlighting moments of complete destruction and desolation.
Michael Rioux,
Artistic Director of The Sho, is your favorite artists' favorite artist. He seriously insists that since everything is so damn serious that nothing should be taken seriously. He recently got into a Facebook argument about the existence of time. Returning by popular demand, The Sho will be performing site-specific work, People Believe Themselves, in the lobby and various locations throughout The Theatre at Meydenbauer pre-show and at intermission.
Tonya Lockyer
has worked internationally as a dancer, choreographer and educator. After dancing professionally in Canada, New York and Boston she founded VIA, a Seattle dance-theater company generating inter-cultural collaborations with artists from the Middle East, Russia, Europe and North America. Lockyer's choreography has been awarded more than thirty-five commissions by companies, festivals and universities in the US and abroad. In 2008, her evening-length solo "Consumed" was commissioned by On The Boards for their main season. She was appointed Visiting Artist at Mimar Sinan University Istanbul, Brigham Young University, The University of Calgary and The University of Maryland. Currently, she serves on the faculty of Cornish College of the Arts where she is also coordinator of the Merce Cunningham minEvent Project.
Lockyer presents A tiny ship in a vast outer space where the air is quiet and transparent, taking inspiration from Edvard Greig's music for Ibsen's Peer Gynt and excerpts from Mishima's The Decay of the Angel, this meditation on memory and loss transforms the theater into a vast exterior winter scene animated by the magical fantasies of childhood.
SD/Prism Dance Theatre
is a multicultural dance company that explores new ways of artistically expressing the beauty of diversity. Artistic Director Sonia Dawkins is a graduate from University of the Arts (M.A.) and is currently on the faculty of Pacific Northwest Ballet. Professionally, she has performed with The National of Company of Jamaica and with independent choreographers and companies in New York. In addition to her own choreographic works, Dawkins has been commissioned to create for Alvin Ailey American Dance Theatre Spring Performance, PNB, Nevada Ballet Theatre and various theatre companies in the Seattle area such as Seattle Repertory and Broadway Bound. She is the recipient of numerous prestigious awards, grants and scholarships for her choreography and recently participated in the 13
th
Annual Dance Under the Stars Choreography Festival. Dawkins will premier a new work for this year's Chop Shop Dance Festival.
zoe | juniper:
As a visual artist and choreographer, Juniper Shuey and Zoe Scofield are drawn together as collaborators by our respect for and subverted use of classical form, aesthetic clarity and the desire to create a sense of heightened reality. As a choreographer, Zoe is interested in using the self-command and physical distortion of classical ballet technique: i.e. turned out legs that display pointed feet, placement, and disciplined physical articulation. The deconstruction and reassembly of movement takes place through an investigation into the skeletal structure of form. Converted in this way, movement becomes a clear palate for emotion, intention and the viewer's perception. For his part, Juniper composes the visual and emotional elements of design with simple lines and a spatial clarity to create and highlight an exaggerated or elevated reality. It is within this synergistic space that the performance- and the viewer's perception of it – happens. Zoe and Juniper both seek a distilled clarity of technique in their discipline so as to offer an unfettered vehicle through which the audience can experience the piece with its own history, desire, and emotion. Scofield will present and excerpt from A Crack in Everything.
Catherine Cabeen and Company
(CCC) is a project based, contemporary dance company dedicated to interdisciplinary conversations and collaborations. CCC was founded in 2009 as a forum for investigating both the creative processes and the artistic products that result when artists of different mediums collide. Anchored in the
choreographic work of Catherine Cabeen, CCC creates dynamic performances that engage the body as an intersection for ideas. In the last year CCC has engaged 11 interdisciplinary collaborators and presented work in Seattle, New York, Santa Fe, and Dar es Salaam. CCC is currently working on Into the Void, an evening length work that premiers at On the Boards April 28-30, 2011.
Cabeen will present Distances, set to original, live music.

This complex duet is about finding ways to support individuality within a relationship
.
Bellingham Repertory Dance
(BRD) is a dancer-driven repertory company based in Bellingham, WA. Established in 2006, BRD aims to provide the community with high-quality production and presentation of contemporary dance. BRD is presenting Trap Door Party by Canadian choreographer Josh Beamish, Artistic Director of Move: The Company, who's work has been presented throughout Canada and also at The Joyce SoHo in New York. Trap Door Party

recently premiered in October of 2010 at WORLD EXPO in Shanghai, China presented by Cirque du Soleil at the Cultural Finale of the Canadian Pavilion.
The Stone Dance Collective
originated in London, England in 1993 and became a permanent part of the Seattle dance community in 1995. Artistic Director Eva Stone has a unique approach to her choreographic work with its intent based in humor, human connection and emotion. Her work has been presented throughout the Northwest, the United States and Europe. Stone will present Readymade, a work examining the periodic table in relationship to the basic physical and emotional elements that make us human.