Come to rehearsal for a sneak peak of "Dance of the Priestesses"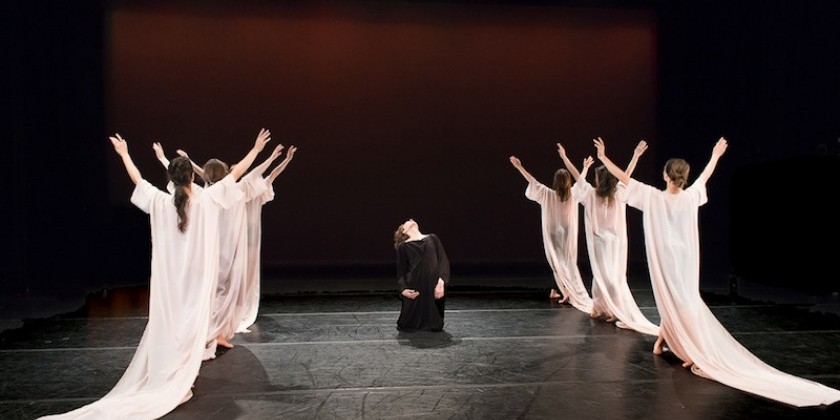 Company:
Lori Belilove & The Isadora Duncan Dance Company
Your are cordially invited to view our creative process!
  
Friday, August 29, 2014  2:00 p.m.
FREE at Gibney Dance Studios
890 Broadway at 19th Street, 5th floor
New York, NY 10003

We invite you to come to rehearsal with Lori Belilove & The Isadora Duncan Dance Company, and get a sneak peak of our re-staging of 
Dance of the Priestesses!

The re-staging of Dance of the Priestesses is supported by National Endowment for the Arts. It is part of our special season, Isadora's Dances of Lament, Hope, and Renewal, held in New York City in September 2014, commemorating the month of Isadora's dramatic passing.
 
RSVP by Thursday 11:59pm to tina@isadoraduncan.org!

HISTORY! 
Dance of the Priestesses is based on the myth of Iphigenia, daughter of Agamemnon, the leader of the Greek coalition before and during the Trojan War. The original solo from 1903 abstractly depicted the tragic ironies of the life of Iphigenia. Isadora later added additional figures, expanding the piece to reflect the support of Iphigenia's fellow priestesses. She then set the piece on her Company dancers, including Anna Duncan, one of her six adopted artistic daughters. There are also records of Isadora performing the piece in 1911 at the Chatelet Theater in Paris.
Or catch us in September!
Our signature Salon Series returns to the IDDF Studio on Wednesday, September 17, 6:30 PM. Come see rare Duncan footage, performance by the Company, and participate in a Q&A with Lori.