Complexions Contemporary Ballet Celebrates 20th Anniversary Season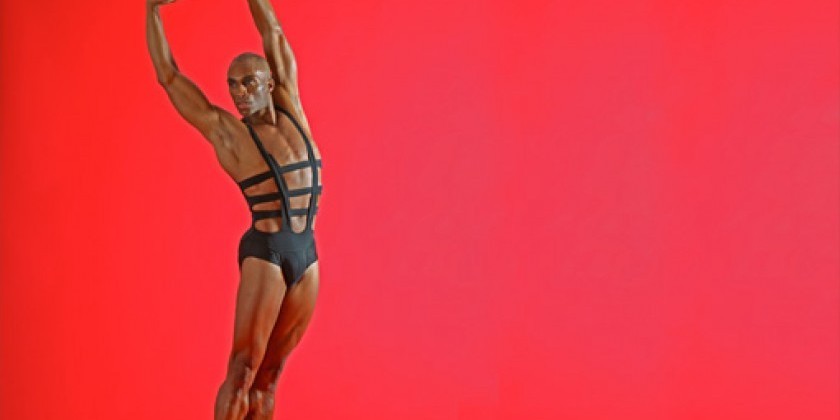 Company:
Complexions Contemporary Ballet
Complexions Contemporary Ballet (Complexions) celebrates the company's 20th anniversary season with a run at The Joyce Theater from November 18-30. On a program consisting of three premieres and a selection of repertory favorites, Artistic Directors Dwight Rhoden and Desmond Richardson salute the company's inaugural 1994 performance with appearances featuring special guest artists, including Desmond Richardson and American Ballet Theatre's Misty Copeland.
Highlights include a Rhoden choreographed world premiere, set to the music of legendary New Orleans Jazz musician and GRAMMY award winner Terence Blanchard, entitled "Head Space." In 2013, Complexions began collaborating with Mr. Blanchard on a dance-and-music-on-camera project. In 2014, Mr. Rhoden and Mr. Blanchard have expanded their relationship to create a new 30-minute ballet for the stage featuring 12 dancers and select compositions from Mr. Blanchard's albums.This new work will use Mr. Blanchard's composition of trumpet, strings, woodwinds, and percussion as the backbone of its narrative and will be a collection of short scenes following a cast of characters. The scenes will build up and disperse character relationships and stories, taking viewers on a surprising journey. The creation of the new work "Head Space" was commissioned by the New Orleans Ballet Association with the support of Chevron through the Chevron Master Artist Series.
The 2014 season will also include the New York City premiere of a new work choreographed by American Ballet Theatre principal dancer; Marcelo Gomes entitled "Igual." The work is set to an original score by acclaimed composer Ian Ng and is inspired by love and marriage equality. Complexions will also offer the world premiere of a new company work, "The Groove" inspired by the House music scene of the 1980's along with classics like "Hissy Fits" and "Testament" among other company favorites.
On November 20th, Complexions will have a special evening of performances prior to its Gala featuring acclaimed American Ballet Theatre soloist, Misty Copeland in Rhoden's signature duet, "Ave Maria" an excerpt from "Grapes of Wrath" (1995) with Complexions' Artist-in Residence, Clifford Williams. Desmond Richardson will be performing a solo excerpt from Rhoden's 2011 ballet "What Come Thereafter" featuring the music of ELEW. Audiences will also be able to preview a duet from Rhoden's newest work, "The Great Gatsby" performed by Denis and Anastasia Matvienko in addition to other works
For tickets to the after-show Gala, call 212-777-7771.