Congrats, Kun-Yang Lin!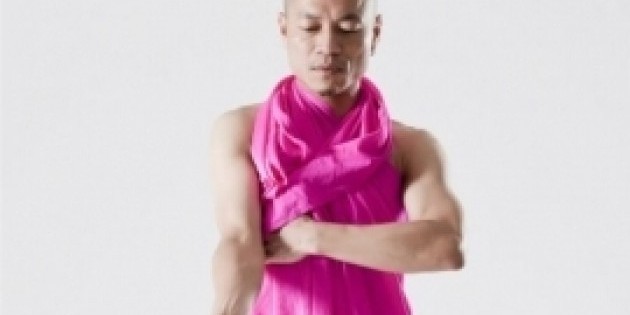 Kun-Yang Lin has been awarded an Independence Foundation Fellowship
Congrats to KYL/D's Artistic Director, Kun-Yang Lin on receiving the Independence Foundation Fellowship:
"masterfully devised dance .... Lin's ensemble dances wi

th conviction and conceptual precision.
"
---Edge Magzine
"you could have been reborn... the acclaimed Philadelphia dance company Kun-Yang Lin/Dancers graced the stage at the Bride for an evocative performance that drew audience members into a physical and primal world, but one which also hearkened to a very human spirituality and sense of unity."
--- Knight Foundation- witnessing the transformational power of the arts
".. at the pinnacle of Philadelphia's outstanding dance community."
--- Philadelphia Inquirer
"Masterful... exudes a spirituality that's matchless in the local dance scene."
--- Broad Street Review
"Kun-Yang Lin/Dancers represented the City of Brotherly Love well..., he showed obvious Asian influences from various martial arts. Alternating between the aggressive and the meditative, there was always a deep inner beauty to the rhythmic structure.."
--Pittsburghcorsscurrents
"the company's versatility, technical proficiency, and capability of producing choreography both poignant and culturally relevant.."
--- The South Philly Review
"The internationally acclaimed New York based company now re-established in Philadelphia...virtuosic artistry..hypnotic energy field for the dancers and, eventually, the audience."
--- Ballet.Co.UK/Magazines
"..his distinctive blend of traditional and Western dance has the dark, bold force of a woodcut print."
--
-- New York Times