CoreysWave Surf + Pilates Workshop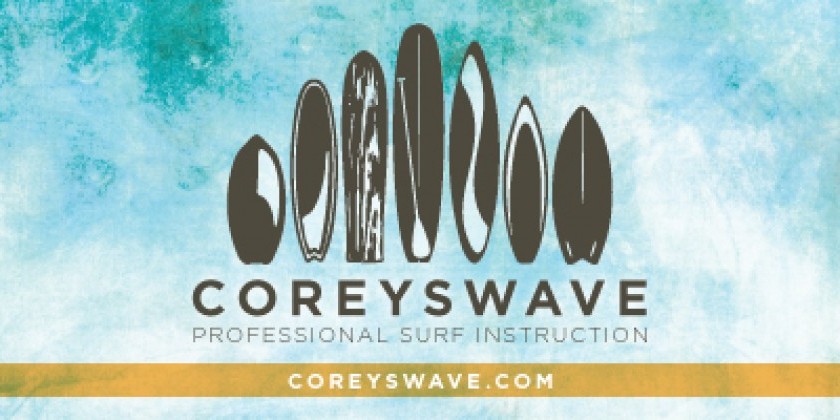 Company:
CoreysWave
JOIN US FOR A ONE-TIME COREYSWAVE EVENT!
 
For a twist on the CoreysWave experience, take your yoga and pilates training from the mat to the lineup at the one-time SURF + PILATES workshop on June 28 in Montauk!

If you can't join us for Surfilates, come surf with us any other time of the day or week! Check out Team CoreysWave surfing together on a recent epic surf day! Don't worry, this is what it looks like when we take you surfing.
 
To learn more about CoreysWave surf lessons please visit us online at our website www.coreyswave.com. For scheduling please email Kristin at info@coreyswave.com, or call 516-639-4879.
 
See you in the water!

 
Team CoreysWave
info@coreyswave.com
www.coreyswave.com
 
See what they're saying about CoreysWave in the press!

Follow us on Instagram, Facebook, Vimeo, YouTube, Twitter!