Cori Olinghouse debuts "Ghost lines." DraftWork features Ashley Anderson & Helen Simoneau.
Company:
Cori Olinghouse

Photo: Alison Nguyen

"I know that I'm not alone when I say that Cori Olinghouse is a delightful and substantial dance artist -- hard to categorize or describe, and whose work is unlike any one else's."
- Bill Irwin

Cori Olinghouse returns to Danspace this week to present Ghost lines, her latest work celebrating Vaudeville and its connection to Dada and Surrealism. Olinghouse and phenomenal performers Michelle Dorrance, Elizabeth Keen, Mina Nishimura, and Eva Schmidt experiment with absurdity, non-sequitor timing, visual rhyming, and comedic rhythms. The evening includes a 16mm black & white film created by Olinghouse and film artist Shona Masarin!

Ghost lines opens Thursday! Tickets are going fast. Buy yours online at www.danspaceproject.org or by phone at (866) 811-4111.


Final DraftWork of 2013 this Saturday at 3PM!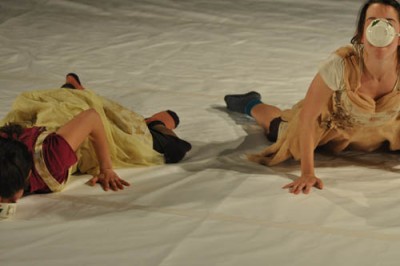 Photo courtesy of Ashley Anderson
DraftWork, our Saturday afternoon work-in-progress series curated by Ishmael Houston-Jones features performances of new works in development by choreographers Ashley Anderson and Helen Simoneau.

It's totally FREE, open to all, and will be followed by a conversation and reception with Ishmael, Ashley, and Helen.


See you at Danspace this week!

One more reason to donate today

The first three people to donate $50 or more to #CreationFund by 11:59pm TODAY (Tuesday, December 10) will receive a free copy of DANCE, edited by Andre Lepecki with writing by Pina Bausch, Yvonne Rainer, Ralph Lemon, and many others. Act now to support new dance work and build your dance library at the same time!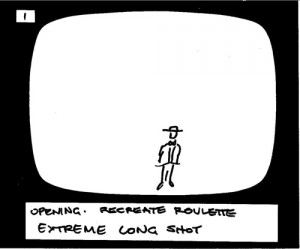 Cori Olinghouse: In this process, I've been inspired by early silent film and the mechanics of the moving image. Inspired by what I perceive to be a confluence of forms, I'm drawn to the visual rhythmic impulses shared by silent film, eccentric dance, Vaudeville and the experimental avant-garde around this same era. Read more>
COMING UP AT DANSPACE PROJECT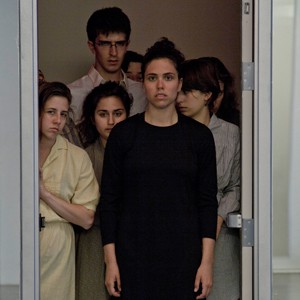 Megan Kendzior
Witness
December 19-21