Contribute
Your support helps us cover dance in New York City and beyond! Donate now.
Crowning of the Woodland Queen Dance Theatre Production at Windhover Center for the Performing Arts of Rockport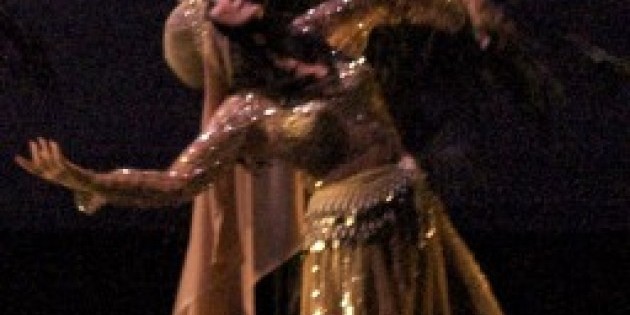 Company:
Ancient Rhythms Dance Company
The Rockport heritage of the McLane family is the inspiration for this Fourth of July weekend production of The Crowning of the Woodland Queen by the Ancient Rhythms Dance Company directed by Karen McLane. Karen is the daughter of Merrill McLane, author of The Adventure of Blueberrying on Cape Ann, Massachusetts and Proud Outcasts: The Gypsies of Spain. The McLane family home in Rockport dates back to 1870 and has a connection to noteworthy local residents such as Evelyn Longley, the artist who painted murals in the dining room depicting Thacher Island and Bass Rocks, and Merrill's great uncle who resided there and was the lighthouse keeper of Thacher Island.
As artistic director of Ancient Rhythms Dance, Karen recalls how her father venerated nature and the beauty of the outdoor world. He instilled in her an appreciation for mystery and wonder, telling stories about fairies in the garden who leave gifts for children to find. It is her gift to her father and in honor of her ties to Rockport that she is bringing her Washington, DC based Dance Company to Windhover Center for the Performing Arts to perform an enchanting tale for all ages. Stir your imagination with the transcendent story of the crown imbued with nature's wisdom which is coveted by shadow spirits; be captivated by fairies, sprites, nymphs, dryads, and woodland folk who come to life at dusk in this magical production July 2 and 3 at 8:15 p.m. Tickets can be purchased at Toad Hall Bookstore, Rockport and The Bookstore of Gloucester. http://www.najwah.com/Ancient_Rhythms/The_Crowning_of_the_Woodland_Queen.html