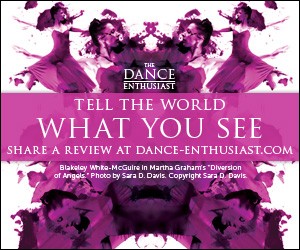 Cultivating Leadership in Dance seeks Companies
Company:
Pentacle
Pentacle is seeking seeking companies to work with our interns for Cultivating Leadership in Dance (CLD) for the Fall 2017 Session (Sept. 18–Nov. 10).
Companies receive an intern 10 hr./week over an 8-week commitment, with an option to extend afterwards.
Due to the structure of the CLD program, companies will have the opportunity to work with an intern who has a greater sense of commitment and accountability than someone who might be selected outside of the program. From Summer 2012–Summer 2016, 40% of interns have continued working with their companies beyond their internship.
Lastly, Pentacle provides mentorship to both companies and interns to guide the management of the internship throughout the program.
Pentacle is a not-for-profit management support organization for the performing arts established in 1976. Our Education and Outreach programs nurture early professional development through mentoring and partnerships to foster multiple pathways in the arts and stimulate the field.
BENEFITS:
Qualified intern recruitment
Participation in a structured internship & professional development program
Intern mentorship and training from Pentacle staff
Clear work plan outlining intern responsibilities
HOW TO APPLY
Company rates to participate vary. Individual artist rates available.
Interested companies should fill out an application form HERE
Deadline to submit is August 11