DANCE PARADE - UNITY THROUGH DANCE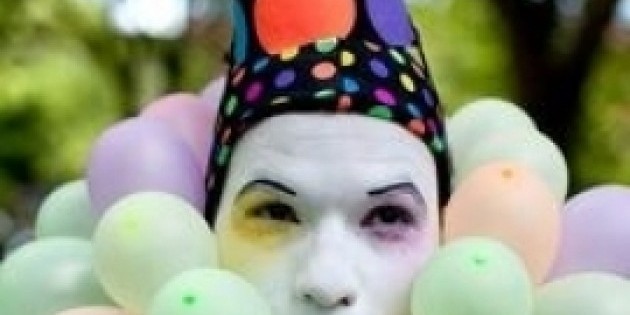 Saturday 05.18.13
A WORLD RENOWNED CHOREOGRAPHER,
A GRAMMY AWARD-WINNING DJ/PRODUCER...
JOIN 10,000 DANCERS IN THE 7TH ANNUAL NYC DANCE PARADE AND FESTIVAL ON SATURDAY, MAY 18, 2013
[New York] March 25, 2013 –
Dance Parade is pleased to announce three Grand Marshals for the Seventh Annual Dance Parade and Festival on Saturday, May 18, 2013: world renowned choreographer Jacqulyn Buglisi, DanceAfrica founder Chuck Davis and Grammy Award- winning DJ Louie Vega will lead. These three icon Grand Marshals will be joined by 10,000 local and international dancers.
Dance Parade registration is open to everyone; 0 for groups and free for individuals of all ages and styles of dance. The Dance Parade and Festival is the only one to celebrate dance in all its myriad forms. It is a moving street parade through Greenwich Village, with a festival featuring staged performances, free workshops and dance classes in Tompkins Square Park in the East Village. This year's theme, Unity Through Dance, will have 200 dance groups performing 80 styles of dance from African to belly dancing, hip-hop, Peruvian, roller disco, Jamaican Dance Hall, tango and zouk. The event will also feature 200 youth who have participated in Dance Parade's Community Engagement Education program sponsored by New York City Departments of Parks and Recreation, with additional support by Dance Parade's Board of Directors and a grant from the New York City Department of Cultural Affairs.