DANIELLE AGAMI - MARCH INTENSIVE || THE PLAYGROUND NYC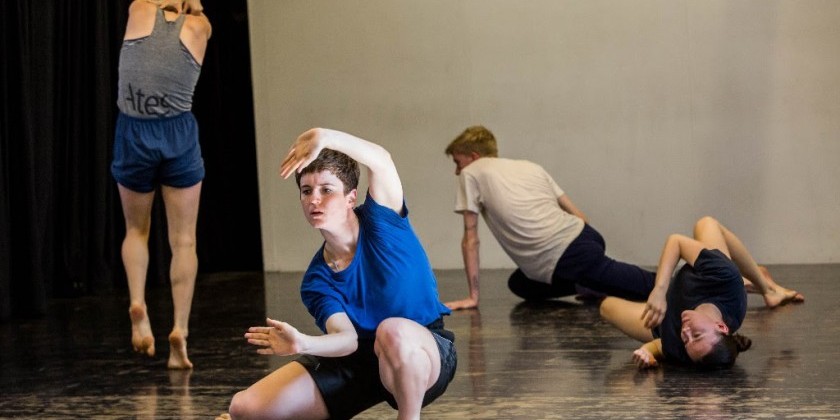 Company:
THE PLAYGROUND NYC
DANIELLE AGAMI
After 6 years in LA, Agami is happy to experiment with her movement vocabulary in NYC at the Playground;  after a short warm up, we will dive into creating material that will be utilized later in the spring for Agami's new work, "Framed".
MARCH 12TH - 16TH
11:00AM - 2:00PM
FULL COST:  $175
DROP-IN: $40
The Playground NYC allows dancers to experience various choreographic styles and ideas, engage with a new community of dancers, and gather resourceful information and inspiration from the array of choreographers involved. In turn, established choreographers are paid for their creative investigations, are given free space to explore new movement with professional dancers, and are provided with the opportunity to establish relationships with new dancers and fellow choreographers.  
Bio:
Danielle Agami was born in Israel in 1984, where she studied at the Jerusalem Academy of Music and Dance High School and was a member of the Batsheva Dance Company. Between 2007 and 2009, Agami served as the Artistic Director of Batsheva Dancers Create, and functioned as the company's rehearsal director from 2008-2010. After 8 years with Batsheva, Agami moved to New York to serve as the Senior Manager of Gaga U.S.A.
In 2012, Agami relocated to Seattle where she founded Ate9 - an undertaking that has fully realized her artistic voice as a dancer, choreographer, and teacher. Danielle was the grand prize winner of the 2013 & 2014 Annual Choreography Festival at the McCallum Theatre and Dance Magazine's Top 25 to watch in 2015. In 2016 she was recognized with the Princess Grace Award for Choreography and created a new work, "Pick a Chair", with Visceral Dance in Chicago.
Agami was recently named as the recipient of the Virginia B. Toulmin Fellowship for Women Choreographers for 2018 during which she will be developing a solo work and researching a new ballet class inspired by her years of experience with Gaga Movement Language.
Photo Credit : CHERYL MANN