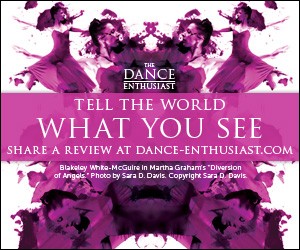 DANSCOOL offers African-based dance, Urban dance and fitness (VIRTUAL)
Company:
DANSCOOL
New online platform DANSCOOL offers African-based dance, Urban dance and fitness 
in response to devastating impact of Covid on dance community
Djoniba Mouflet, a pioneer of African dance, music and culture in New York City, supports dance teachers and promotes fitness and health with innovative website.
THROUGH A GOFUNDME campaign, Djoniba Mouflet, creator of DANSCOOL, is launching his latest project in response to the Covid lockdown that resulted in a complete stop of dance classes and performances and left many teachers out of work. 
DANSCOOL is a revolutionary new way to learn dance. It's a 24/7 online interactive dance and fitness school platform for beginner to advanced adult dancers for a monthly membership fee of only $3.50.  DANSCOOL was conceived and designed by master dance teacher and Djoniba Dance Centre founder, Djoniba Mouflet, and is the only platform offering African-based dance classes, such as African, Brazilian, Cuban, Haitian, Salsa, Capoeira and Afrobeats, as well as other dance styles and fitness workouts such as Hip Hop, House dance, Locking, Break Dance, Street Jazz, Dancehall, Yoga, Pilates, and full-body workouts.  

DANSCOOL is unique in that it offers Zoom classes as well as in-studio classes in New York City, so students can perfect in person what they learn on their own online. Our dozen elite teachers from New York and beyond have decades of teaching experience and worldwide.
The DANSCOOL concept includes several cutting-edge features that provide members multiple options: 
The OPTION TO FOLLOW A PROGRAM with a series of focused videos designed to go from basic to advanced, as students learn a complete choreography.
The OPTION TO select a variety of CLASSES and DISCIPLINES, allowing students to sample multiple dance forms and broaden their dance vocabulary.
The OPTION to choose classes from 10 to 45 minutes length.
THE OPTION to choose from a variety of high- to low-impact, strength-based, stretch-based and cardio-based workouts
Instructors include many pioneers and innovators in their field, including Djoniba Mouflet (West African, Afrobeats), Korie Genius (Dancehall), Rokafella & Kwik Steps (Breaking), Carlos Neto (Street-Jazz) and Spex (Locking). 
Video and photos of instructors available, as well as Introduction to Danscool video.