DARK WONDERLAND: Four-Week Nighttime Festival of Visionary Music, Dance & Theater at Green-Wood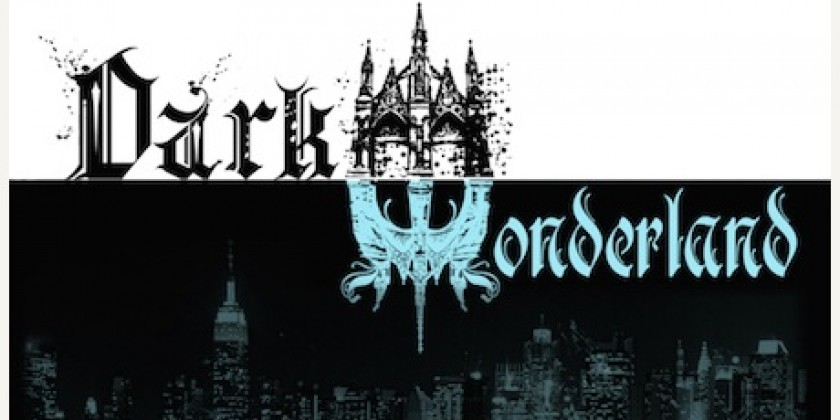 Company:
Green-Wood Historic Fund and MAPP International Productions
Green-Wood Historic Fund and MAPP International Productions present
DARK WONDERLAND
Four-Week Nighttime Festival of Visionary Music, Dance & Theater Examines
21st-Century New York City through the Looking-Glass 150 Years after
the Publication of Lewis Carroll's Alice's Adventures
For four weeks in June 2015, the Green-Wood Historic Fund and MAPP International Productions will present DARK WONDERLAND, a nighttime festival of visionary music, dance and theater marking the 150th anniversary of the publication of Lewis Carroll's Alice's Adventures in Wonderland.
Every Thursday, Friday and Saturday night in June will feature performances by a different trio of acclaimed creators. With Green-Wood's historic rolling hills as a backdrop, these twelve performing artists, all carefully selected by MAPP, will hold a modern-day looking-glass to our city through spectacular presentations in music, dance, and theater.
"Green-Wood is excited to partner with MAPP in staging DARK WONDERLAND – a truly unique cultural experience," said Richard J. Moylan, President of Green-Wood. "The Green-Wood Historic Fund sponsors a diverse mix of cultural events throughout the year, but the DARK WONDERLAND festival takes us to another level of innovation. As the final resting place of visionaries like Jean-Michel Basquiat, Leonard Bernstein, William Niblo, Lola Montez and many others, our dramatic and gothic grounds offer the perfect backdrop for these adventurous performances."
"We're proud to work with Green-Wood in bringing this vision to life," said Brian Tate, executive director of MAPP International Productions, which created, curated, and is co-presenting DARK WONDERLAND. "MAPP helps gifted artists develop bold works on issues like climate change, women's empowerment, mass incarceration and more, so we were thrilled to conceive of a theatrical event for Green-Wood that comments on life today. Given the unique place that Green-Wood occupies in New York City's cultural imagination, the landmark anniversary of Alice's Adventures, and the powerful role that artists play in reshaping our understanding of the world, DARK WONDERLAND was a natural."  
Attendees will be greeted at Green-Wood's grand gothic archway to begin the evening's adventure. Guides, carrying lanterns, will lead small groups along winding pathways as they explore Green-Wood's magnificent landscape that offers spectacular views of Manhattan's skyline. At twilight, special "Drink Me" refreshments will be served. Each evening will culminate in the presentation of three cutting-edge performances, each by an artist interpreting Wonderland in a modern context.
The performance schedule is as follows:
Week 1 (June 4, 5 and 6, 7:30 – 10:00 p.m.) will feature songs of boundless love and loss by Vanitas, featuring alto-saxophonist/composer Andrew D'Angelo and keyboardist Pete Rende; a solo guitar requiem for Eric Garner by two-time Grammy Award-winning guitarist/activist Vernon Reid, founder of the band Living Colour; and a solo performance on the ghosts of things unseen, unheard or untended by performance artist/actor Sacha Yanow, as "the Little Vamp."
Week 2 (June 11, 12 and 13, 7:30 – 10:00 p.m.) will feature songs of protest and hope by electronic pop band SLV, co-founded by multi-instrumentalists Sandra Lilia Velasquez and Sean Dixon; a time traveler's gender-gravity defying and cosmic coming-of-age story by poet/performance art therapist Queen GodIs; and a special work by performance and installation artist Arturo Vidich.
Week 3 (June 18, 19 and 20, 7:30 – 10:00 p.m.) will feature a sonic exploration of the world inside a single tone by composer/vocal artist Samita Sinha and musician and composer Graham Haynes; the "cut-up" approach to literature applied to dance, with the wrecking and remaking of work by choreographer/performer Vanessa Anspaugh and dancer devynn Emory; and a movement ritual for the dark city by choreographer and improviser Jill Sigman with D.J. Joro Boro.
Week 4 (June 25, 26 and 27, 7:30 – 10:00 p.m.) will feature excerpts from Brer Rabbit The Opera: A Funky Meditation On Gentrification by the improvisational big band Burnt Sugar: The Arkestra Chamber, co-led by guitarist/cultural critic Greg Tate and monster groove bassist Jared Nickerson; an operatic vignette about unfinished business by mezzo-soprano Alicia Hall Moran with guitarist Brandon Ross; and a special performance by actor Mat Fraser and performance artist/burlesque star Julie Atlas Muz.
Tickets for Green-Wood Historic Fund and Brooklyn Historical Society members cost $20; general admission is $25.  Tickets go on sale to the public on Friday, May 1, 2015.  Green-Wood is offering special discounts for repeat ticket purchases. Space is limited and reservations are strongly urged. For more information or to purchase tickets go to www.green-wood.com/darkwonderland.
A portion of this event is conducted on foot. Mobility is required. Please be cautioned that walk may be hilly – wear comfortable shoes.
DARK WONDERLAND is generously underwritten by the New York City Department of Cultural Affairs with additional sponsorship by Full Spectrum Experience and Con Edison as part of their ongoing series on Artist Showcases and Dialogues.
#  #  #
About Green-Wood: Incorporated in 1838, Green-Wood Cemetery stretches across 478 pastoral acres in Brooklyn and boasts extraordinary works of 19th-century sculpture, statuary and architecture.  Home to thousands of historic figures, Green-Wood Cemetery offers tours of its grounds, concerts, book readings and other public events throughout the year. Green-Wood has been designated a National Historic Landmark by the United States Department of the Interior.  The Green-Wood Historic Fund is a registered 501(c)(3) not-for-profit membership organization created to maintain Green-Wood's monuments and buildings of historical, cultural, and architectural significance; to advance public knowledge and appreciation; and to preserve the natural habitat of one of New York City's first green spaces. For more information, please visit www.green-wood.com
MAPP International Productions is a nonprofit creative producer of major performing arts projects that raise critical consciousness and spark social change. Based in Manhattan, the organization supports all phases of an artist's creative process, from concept and production to premiere and touring, while also engaging audiences in the
issues behind the art. Through this heightened focus, MAPP supports an evolving and elite cadre of creators whose work ignites communities worldwide. www.mappinternational.org