DARRAH CARR DANCE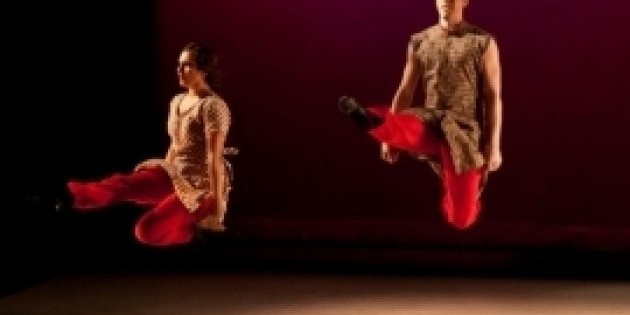 We're looking forward to the Bessie Awards Ceremony on Monday, October 15th!
Please see below for new press regarding Darrah Carr Dance's nomination for our work with special guest choreographer Seán Curran!
To hear Darrah's interview with Adrian Flannelly on the Irish Radio Network:
click here
For our feature article in Dance Pulp regarding our Bessie preview event:
click here
For the NYC-Arts list of "10 Must See Dances for Fall by Bessie Award Nominees:"
click here
SPEAKING OF MUST-SEE DANCES...TICKETS ARE ON SALE NOW FOR OUR UPCOMING SEASON AT THE IRISH ARTS CENTER FROM NOV 16-18!
ModERIN: Darrah Carr Dance
with Special Guest Choreographer Seán Curran
November 16 – November 18
Friday and Saturday | 8 pm
Saturday Family Show | 11 am
Sunday | 3 pm
Donaghy Theatre - The Irish Arts Center, 553 West 51st Street
"There's no fresher, more invigorating new American dance now than the choreography of Seán Curran" – THE LOS ANGELES TIMES
"Carr is a smiling, exuberant performer with an open, upper body and fast-flying feet"
- THE NEW YORK TIMES
Join us for the latest from Darrah Carr Dance, whose ever-changing repertory never fails to dazzle and delight! Building on the success of last year's sold-out run, renowned guest choreographer Seán Curran returns with an innovative twist for the company's trademark style of ModERIN: a unique blend of contemporary modern dance and traditional Irish step. In this new engagement, Curran explores the emotion of lament and reveals the lyrical depths of the company's cast of champion Irish step dancers to express sadness, longing, and regret. Set to live music, additional full-company works combining powerful percussive footwork with graceful fluidity and expressiveness will complete this expansive program.
THREE OPPORTUNITIES TO ENGAGE WITH THE ARTISTS:
Saturday, 11am: A specially priced family show. Running time 60 minutes.
Saturday, 8pm: Audience talkback with Artistic Director Darrah Carr and guest choreographer Seán Curran
Sunday, 3pm: Pre-show conversation with Darrah Carr Dance
www.darahcarrdance.com
ADMISSION: 5 non-member / 0 member / 5 family show / Use code DCD20 and pay the IAC member rate - while supplies last!
TICKETS: www.irishartscenter.org
www.irishartscenter.org
or 866-811-4111
This program is made possible in part with public funds from the Fund for Creative Communities, supported by the New York State Council on the Arts and from the Manhattan Community Arts Fund, supported by the Department of Cultural Affairs. Both grant programs are administered by the Lower Manhattan Cultural Council.
Dancers Mary Kate Sheehan and Timothy Kochka; Photo Credit: Matthew Murphy; www.darahcarrdance.com