DFA Moves Across the River to Brooklyn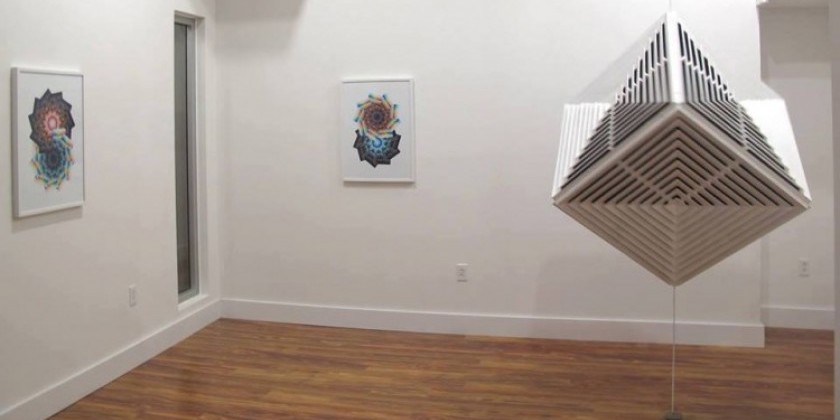 Help needed moving on Friday, September 27, 2013!

Image of the gallery that is in our new office space at Java Studios!


DFA Moves to Brooklyn!
Java Studios
252 Java Street
Greenpoint, Brooklyn 11222

After over a 15 years in our current space in Chelsea, Dance Films Association is moving our office to Greenpoint, Brooklyn with a suite in the Java Studios. With a conference room and gallery space located in the building, wonderful neighborhood eateries, and many spots for coffee, we hope you'll find a way to visit us come October!

Or be the first to see the new space because...
We need your help moving Friday September 27!

Email brighid@dancefilms.org if you're available to load out of our old office and/or load in to our new office.
We'll provide food and you can meet and visit with Christy and Brighid and some of the DFA board!
Upcoming Programs in Brooklyn
Meet the Artist
Today, September 19
Center for Performance Research

Dance Film Lab
Tuesday, September 24
Arts@Renaissance


The workshop this afternoon for Meet the Artist is near capacity, but there is still space in the screening tonight from 7-9 with two very special out of town guests! Pre registration is now over, but come by this evening and pay at the door!
Meet the Artist- Simon Fildes and Kirstie Simson
Thursday, September 19
Center for Performance Research
361 Manhattan Ave, BK 11211
Dance Workshop 12:00pm-2:00pm
Film Screening 7:00pm-9:00pm
5 for Workshop
0 for Screening
0 for Workshop and Screening


After the saddening news of Dance New Amsterdam closing, Dance Film Lab will be at Arts@Renaissance this month for our Camera, Lighting and Color Master Class with Jason Bahling. Subsequent Dance Film Labs will also happen elsewhere, location and dates to be confirmed shortly! In this master class you will learn about special camera techniques and cheap DIY ways of lighting a scene with an introduction to color grading techniques in post production. Still from CIRCLING, Directed by Douglas Rosenberg, Choreography and performance, Sally Gross. Editing and Color Grading by Jason Bahling.
Camera, Lighting, and Color
Getting Your Film to Look Right
with Jason Bahling
Tuesday, September 24
Arts@Renaissance
Garden Level
2 Kingsland Ave, BK 11211
7:30pm- 10:00pm
0 for DFA Memebrs
5 for Non- Members
Sign-Up in Advance
Sign Up for DFA Membership