DNA Secures Use of 280 Broadway through Oct 14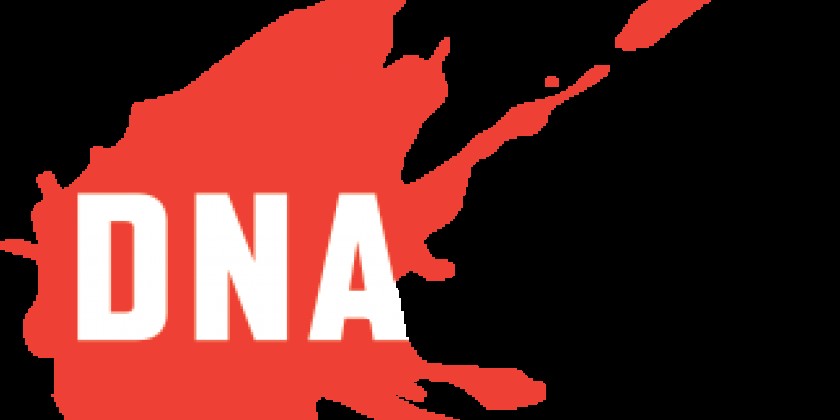 Organization Continues to Seek Partners As Well As Long-Term Plan to Support the 30,000 Artists its Serves
DNA SECURES THE USE OF 280 BROADWAY
THROUGH OCTOBER 14th

Organization Continues to Seek Partners As Well As Long-Term Plan to Support the 30,000 Artists its Serves

NEW YORK
, September 16, 2013 – For three decades
Dance New Amsterdam
, Inc.
(DNA)
has been NYC's foremost progressive dance education and performance center, celebrated for its welcoming atmosphere, groundbreaking programs, and roster of award-winning dancers and choreographers. On September 12, 2013, DNA reached an agreement with its landlord, Fram Realty, that allows DNA to remain at its current location through October 14
th
. DNA has agreed to leave 280 Broadway after that date and may then need to permanently close. The agreement was approved by the Bankruptcy Court for the Southern District of New York on September 13, 2013. Fram Realty has also agreed, in good faith, to continue to listen to any viable proposals presented by DNA that would allow it to stay in its current home.
Classes and rentals will be running through October 13
th
. Students who have purchased pre-paid class cards are encouraged to use their class cards before that date. The upcoming 2013-2014 DNA
Presents
season is currently on hold.
Earlier this year, on May 27
,
2013, DNA filed for Chapter 11 protection with the goal of developing a long-term plan to restructure the 29-year organization, which moved to its current location at 280 Broadway after 9/11 to help revitalize the area. Despite a history of support from government grants, Bloomberg Philanthropies, elected officials, community leaders and thousands of artists, teachers, students and audiences, DNA has not been able to secure long-term strategic partnerships or substantial donations that would allow DNA to meet its business responsibilities and remain at 280 Broadway.
"What has been amazing is the outpouring of financial and moral support from individuals, which have allowed us to make it this far. We continue to work devotedly to find a way to support our constituents regardless of where we work, dance, teach, create and perform," stated executive director Catherine Peila. "We are keeping the lines of communication open between teachers, students, artists, our peers and community supporters while looking for ways to keep programs alive."
The DNA leadership team, along with pro bono legal counsel at Debevoise & Plimpton LLP, financial advisors at Alvarez and Marsal, and additional legal assistance from attorney Irina Kushel and nonprofit law and real estate attorney Jeremy L. Havens, continue to work hard to find a viable plan for DNA.
DNA impacts tens of thousands of individuals yearly. Since moving to 280 Broadway, DNA has produced more than
400 choreographers
with thousands of performers in its 130-seat theater. The dance center offers
140 classes
weekly in its studios, including a curriculum for international visa students, who have come from more than 30 countries. Over
700 dance
companies
have rehearsed in DNA's studios and galleries. The organizations vast programs have created close to
650 arts-related jobs
yearly, serving a diversity of art forms, individuals, and levels of professional development.
###
About Dance New Amsterdam
Founded in 1984, DNA provides a community hub for the highest quality dance training, choreographic exploration and innovative performance, developing new audiences and bridging communities. It provides valuable opportunities for the aspiring, emerging and established artist, including daily classes, certification courses, commissions and artistic residencies, along with studio and administrative office subsidies. DNA encourages professionalism, entrepreneurial cross-disciplinary initiatives, community engagement and diverse artistic expression. It was the first nonprofit arts organization to move to Lower Manhattan after 9/11, serving as a renewing force in NYC's cultural landscape. To learn more about DNA, visit
www.dnadance.org
.
DNA is a 501(c)(3) nonprofit organization and its 2012-2013 programming is made possible through the generosity of its supporters. As of July 2012, public funding provided by: New York City Department of Cultural Affairs in partnership with the City Council; and New York State Council on the Arts with the support of Governor Andrew Cuomo and the New York State Legislature. Private funding provided by: Bloomberg Philanthropies, with support from the Kennedy Center/DeVos Institute; The MAP Fund, a program of Creative Capital supported by the Doris Duke Charitable Foundation and the Rockefeller Foundation; Mertz Gilmore Foundation; Jerome Robbins Foundation; Doris Duke Charitable Foundation; and FJC, a Foundation of Philanthropic Funds. In-kind support from: Arts & Business Council, Fox Rothschild LLP, Pillsbury Winthrop Shaw Pittman LLP, Volunteer Lawyers for the Arts, and Materials for the Arts. Additional support provided by our Advisors, Programming Partners, Neighborhood Partners, International Partners, and DNA's community of individual donors. Dance New Amsterdam is part of The Lower Manhattan Arts League and its downtown festivals, made possible by generous support from The New York Community Trust – LuEsther T. Mertz Advised Fund. For a full list of DNA's partnerships, visit www.dnadance.org.