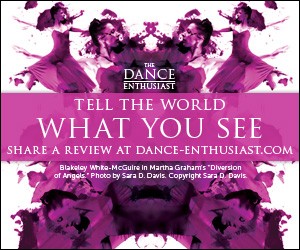 DancEthos
DancEthos in Concert
Saturday, November 16 at 7:30pm
Greenberg Theater at American University
4200 Wisconsin Ave NW, Washington, DC 20016
Tickets: 2 General Admission, 7 Seniors/Students/Military
Featuring choreography by: Artistic Director Tiffany Haughn, Assistant Director Carolyn Kamrath & DancEthos company members Matthew Bennett, Elizabeth Odell Catlett, Tina Fratello, Meg McDermott & Kathleen Weitz. Plus special guests Vladimir Angelov & Hayley Cutler.
Performance includes:
Tiffany Haughn's dynamic group piece The Lines We Draw, which examines the prejudices that each of us harbor whether consciously or not and how these biases effect the relationship with ourselves and others.
A new multimedia work by Tina Fratello in collaboration with writer Nick Paciejeski that addresses "It is not what you think, but how you think."
darlingdance company performs Hayley Cutler's Ugly Things: Againandagainandagain - an exploration of sacrifice, an admission of defeat, a declaration of guilt.
Vladimir Angelov's Face-A-Book that questions if real books might be the only way to dig deeper, to stimulate our imagination without boundaries in a technology filled society.
And so much more!