Dance Enrollment Days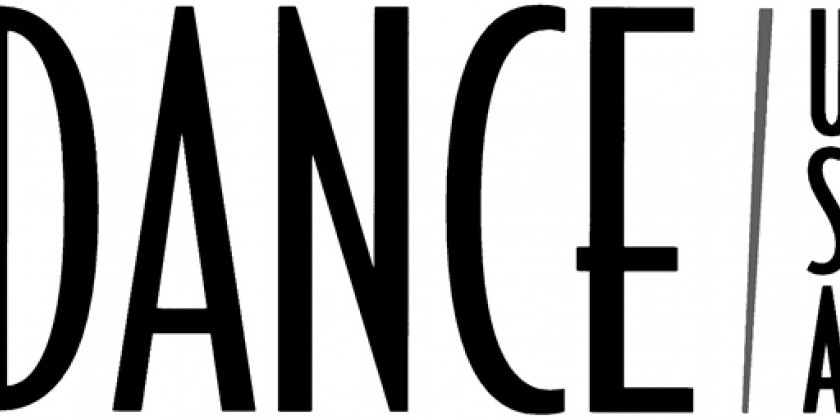 Company:
Dance USA
Dance/USA and Dance/NYC are proud to partner with the Actors Fund to offer Dance Enrollment Days in conjunction with the 2014 Dance Forum for New-York based artists only (as State Exchanges are state-specific). This is not the only time dance artists can enroll, this is an opportunity for Dance/USA to bring attention to the enrollment period, which closes March 31, 2014.

RSVP to Dance Enrollment Days
RSVPing will open Tuesday, January 7, 2014 at 9am ET. Click here to RSVP*!
*Availability for Dance Enrollment Days is on a first-come-first-serve basis through the RSVP site. You must start your enrollment prior to your Actors Fund Consultation.
If you have been put on the waiting list for Dance Enrollment Days and a spot becomes available, The Actors Fund will contact you directly.  Should you not be contacted by The Actors Fund for a spot on January 13 or 14, please call their intake call line (917-281-5975) to set up a consultation for the next available time.
If you are unable to make your consultation, you must contact Renata Marinaro within 24 hours of your consultation so that someone from the waiting list may be contacted to take your spot.
When and Where
Dance Enrollment Days will occur on January 13 and 14, 2014 between the hours of 10am and 5pm.  Three locations will be available for consultations.
Below is The Actors Fund's Advice on Completing the Enrollment Application in New York State.
160 Schermerhorn Street (Between Smith & Hoyt Street) Brooklyn, NY
Al Hirschfeld Free Health Clinic, 475 West 57th Street (57th St and 10th Ave) New York, NY
729 Seventh Avenue, 10th floor (Between 48th and 49th Streets) New York, NY
The Enrollment Process
Because enrollment appointments are time-limited, we ask that you complete as much of the application at home as possible. There are sections of the application that you really don't need a Navigator for – for example, creating your username and password, answering security questions, etc. We'd like to help you answer the important questions!
To begin the process, just go to www.nystateofhealth.ny.gov and follow the instructions for creating an account. If you already have a www.ny.gov account – from unemployment benefit registration or anything state-government related -- you'll just need to sign in using your username and password, then click on the insurance marketplace link. If you can't remember your username or password, simply create a new account.
Once you've created an account and/or signed in, follow the instructions to "identity-proof" yourself. This will include entering in your personal information (date of birth, SS #, address, etc). The next step will be to "Build Your Household" – this will ask you to list everyone who lives in your home, regardless of whether or not they need to purchase insurance. Follow the system prompts to enter in this information.
The next step will be entering income information. This part can be a little confusing; do the best you can, keeping in mind that they're asking you to ESTIMATE what your income will be for 2014. You do not need to enter income from 2013. You can always go back into the system and edit this information at any time, so don't worry if it isn't perfect.
If you find yourself stymied by any step in this process, there's a Service Center that has been set up to assist you – you can reach them from 8 am to 8 pm, at 855-355-5777.
Please bring the following information for each member of your household to your Actors Fund consultation:
- Name as it appears on your legal documents or identification card
- Social Security Number
- Date of birth (for all household members)
- Tax filing status (Do you file taxes?  If so, do you file them alone or with your spouse?  How many dependents do you claim?)
- The name and address of any employers you had this year
- Income information: The application asks you to estimate your modified adjusted gross income for 2014. If you believe your income in 2014 will be the same as 2013, you can use your adjusted gross income of your 2012 tax return (LINE 37 of Form 1040 or LINE 4 of Form 1040EZ or LINE 21 of Form 1040A) plus any foreign earned income, non-taxable social security benefits, or tax-exempt interest you anticipate receiving. It will be helpful to bring last's year tax returns for your household, including your Schedule C if you are a sole proprietor; if you don't have that, please bring documentation of any income you had this year (W2 forms, 1099 forms, paystubs, unemployment statements, residual statements, etc.) We will use this to help you estimate your 2014 income, which will determine if you're eligible for a subsidy or Medicaid.
- Information about any other health insurance you or other family member may have (bring your current insurance card if you have one)
- If applicable, immigration ("Alien") number for immigrant family members (e.g. Green Card number, employment authorization number) 
Please make a note of the following information about your health care needs before coming to see the Actors Fund:
- The name and address of any doctors or hospitals you currently use
- A list of any medications you or members of your household use
- A list of any other medical needs that are important to you or a member of your household (for example: diabetes management, physical therapy, weight loss services, etc.)