Dance Gallery Festival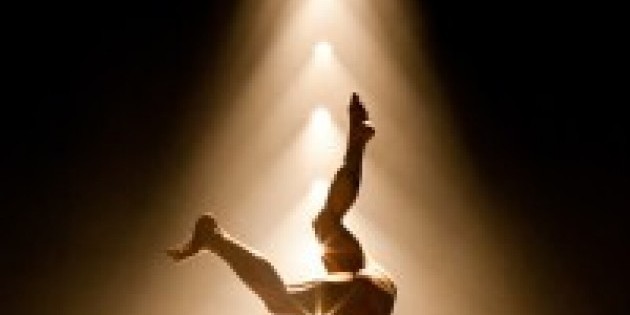 VON USSAR danceworks presents the 5th Annual Dance Gallery Festival, featuring original works from emerging and renowned choreographers from around the country.

The performance on Thursday, October 13 at 8:30pm is preceded by a wine reception at 7:30pm and all tickets are 5.

Performances on Friday, October 14 and Saturday, October 15 begin at 8pm and tickets are 0 (5 for students with valid ID and seniors).

Tickets are available at www.smarttix.com or by phone at 212-868-4444.
The New York City opening on Thursday, October 13 will present the "Best of" Dance Gallery Festival, a presentation of works by eight choreographers whose dances have graced the stages of the festival over its five year history. The performance includes dances by Camille Brown, CorbinDances, Rick McCulough, Jeremy McQueen, NobleMotion Dance, somebodies dance theater, Mojca Ussar and VON USSAR danceworks.
Performances on Friday, October 14 and Saturday, October 15 at 8pm include:
Et Tu choreographed by Kyla Barkin and performed by BARKIN/SELISSEN PROJECT
Quitte Me Pas choreographed by Dorcas Roman and performed by Dorcas Roman Dance Theatre
RedBlueGreen choreographed by Pascal Rekoert and performed by Flexicurve
Otro Portal choreographed and performed by Paola A. Georgudis
4Ward and 4Gotten choreographed by Spencer Gavin Hering and performed by infinite Movement Ever Evolving (iMEE)
Light is Calling choreographed by Kazuko Hirabayashi and performed by Kazuko Hirabayashi Dance Theatre
Being choreographed and performed by Khaleah London / LAYERS
Somewhere in Between choreographed by Jessica Mayhew
Roundabout choreographed by Andy Noble, Dionne Sparkman Noble and performed by NobleMotion Dance
Inscriptions choreographed by Sarah Stanley
Cage Free choreographed by Betsi Graves and performed by Urbanity Dance
Fellow Travelers choreographed by Astrid von Ussar and performed by VON USSAR danceworks
For the second consecutive year, Dance Gallery Festival will also perform in Texas at Sam Houston State University on October 7 and 8 at 8pm. Choreographers/companies featured in the Texas festival include BARKIN/SELISSEN PROJECT, Hope Stone Dance, Houston Metropolitan Dance Company, infinite Movement Ever Evolving (iMEE), Kathy Dunn Hamrick Dance Company, NobleMotion Dance, Paola Georgudis, Urbanity Dance, VON USSAR danceworks, and Trent D. Williams, Jr.
The Dance Gallery Festival is produced and curated by VON USSAR danceworks under the artistic direction of Astrid von Ussar and Mojca Ussar. Founded to address the scarcity of affordable venues available for presentation of modern dance, the festival showcases the works of both established and emerging choreographers in a state of the art theater.
For more information please visit: http://www.dancegalleryfestival.com