Dance Master Classes with Bill Evans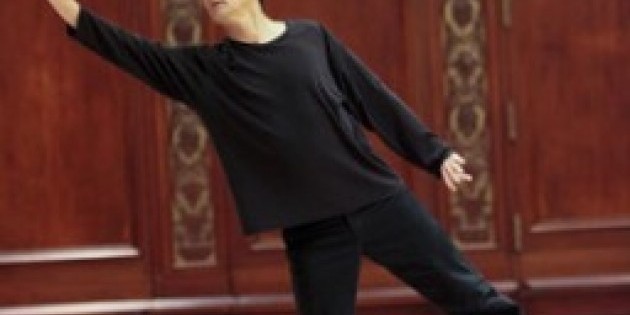 Company:
ClancyWorks Dance Company
Don't miss this wonderful and rare opportunity!
Bill Evans Laban-Based Modern Dance Technique offers dancers tools for self-discovery and positive change. Each class integrates patterns from Bartenieff Fundamentals and allows participants to bring their personal uniqueness to movement investigations through the Body, Effort, Shape and Space lenses of Laban Movement Analysis. Evans has built on the classical styles of modern dance (Nikolais, Graham, Limon and Cunningham) he studied as a young professional as well the dynamics, precision and freedom of rhythm tap, which he has performed since childhood.
When: 10:15 – 11:45 am
Thursday December 13th
Friday December 14th
Monday December 17th
Tuesday December 18th
Where: Dance Place, 3225 8th St NE, Washington DC.
For more details, visit http://www.danceplace.org
ABOUT BILL EVANS
Evans has been a guest artist in residence in the Department of Dance at SUNY Brockport since 2004. He is a distinguished professor emeritus at the University of New Mexico. He founded the Bill Evans Dance Company, which has performed in all 50 states and in such venu Normal 0 false false false MicrosoftInternetExplorer4 "Bill is one of the best teachers in America. He has a fluent, lovely understanding of movement which he conveys very well. He has enormous loyalty and everywhere he goes to teach, people come flocking." -- Daniel Nagrin
"The development of Bill´s technique has created a truly organic form of contemporary dance. His masterful teaching style has touched students for decades. Many of his former company members have gone on to make significant contributions to the art of dance performance, both onstage and through dance education, in studios, colleges and universities." --Virginia Wilmerding, Former President, International Association for Dance Medicine and Science
"Evans has devoted his life to developing his own technique. Students from all over the country flock to Evans to understand his way of moving, which integrates his intensive study of kinesiology and anatomy with training in ballet, jazz, tap and modern. His work lives and breathes at the literally hundreds of schools, studios, universities, colleges, high schools and companies where Evans has taught, performed and choreographed." --Susie Eley, Dance Teacher Magazine