Dance Parade 2012 is Here "United We Dance"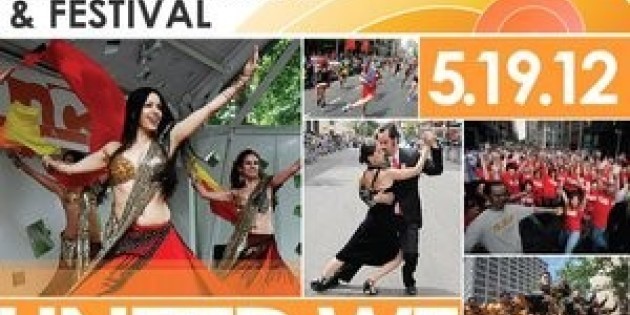 Company:
Dance Parade
Saturday May 19th is Dance Parade Day. 1pm start time 3pm should hit Tompkins Square Park In the East Village for Dance Fest.
Dance Parade NYC takes over Manhattan on Saturday, May 19th as over 6000 dancers, over 150 dance groups showcasing almost 80 different dance genres and cultures dance down Broadway in a multi-cultural, rhythm infused, magical display of movement, art and color!
The Parade, which unites dancers of all genres throughout the City under the 2012 theme "United We Dance Parade", honors four Grand Marshals – prima ballerina Ashley Tuttle, choreographer Elisa Monte, dancer Bill Shannon and DJ Jonathan Peters. The Parade, which starts at 21st Street and Broadway, moves and grooves south through Union Square, into Astor Place where each group will be presented before a Grandstand. Then east on St. Mark's Place (8th Street) where the Parade dancers salsa, swing and two-step their ways into Tompkins Square Park in the East Village for Dance Fest.
Starting at 3pm, the Festival is a three-hour program of free dance performances, workshops, lessons and social dancing scattered throughout the Park. Dance Parade includes over 70 styles of dance everything from classical ballet to contemporary hip-hop to folk dance traditions from African countries, Hawaii, Bolivia, Britain, India and the Caribbean.
Dance Parade 2012 Trailer