Dance at Dixon Place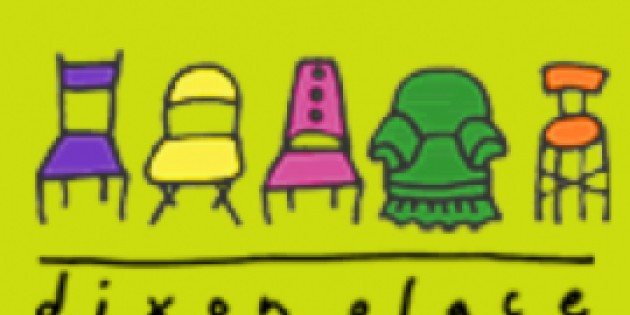 By The Raving Jaynes, Francis Rabkin, The Field, Leah Tubbs, Juan Michael Porter, and Rachel Thorne Germond.
World Premiere:
NANCY GILES
THURSDAY, JANUARY 31 AT 7:30PM
THE RAVING JAYNES
RAVE PLUS
Tickets: 2 (advance), 5 / 0 stu/sen and TDF (door)
The Raving Jaynes are:
Amy Larimer
(creator / director / performer)
Jamie Graham
(performer)
Jay Rhoderick
(co-director) with special guest
L.O.U.D.
An evening of improvised dance/theater. Nothing is choreographed. Nothing is scripted! Let us make a piece about you!
amylarimer.org
estimated runtime: 50-60 minutes
FRIDAY, FEBRUARY 1 AT 10:00PM
FRANCIS RABKIN
YAY! SYNCHRONICITY IN THE UNIVERSE
Tickets: 2 (advance), 5 / 0 stu/sen & TDF (door)
Written by
Francis Weiss Rabkin;
directed by
Paula Gilovich
&
Francis Weiss Rabkin;
choreography by
Katy Pyle.
A play about living queer and dying young.
francisrabkin.wordpress.com
estimated runtime: 80 minutes
SUNDAY & MONDAY, FEBRUARY 3 & 4 AT 7:30PM
THE FIELD
EMERGING ARTIST RESIDENCY SHOWCASE
Tickets: 5 advance online or cash at the door 30 minutes prior to the show
Come see what's cropped up in their evening-length showcase and enjoy a post-show talk-back with all of the artists each night, facilitated by
Karen Bernard.
It's sure to be a rich harvest of live art.
thefield.org
Program A: Sunday, February 3 at 7:30
Purchase tickets to
Program A.
Emily Feit,
The Falling Up Movement
Sita Frederick,
Areytos Performance Works
Rebeca Medina
Katalina Mustatea
Program B: Monday, February 4 at 7:30
Purchase tickets to
Program B.
KK Apple
Michele Beck
Kym Bernazky,
Collision Productions
Will Detlefsen,
MultiPurposeRoom
TUESDAY, FEBRUARY 12 AT 7:30PM
LEAH TUBBS, JUAN MICHAEL PORTER, RACHEL THORNE GERMOND
UNDER EXPOSED
Tickets: 2 (advance), 5 / 0 stu/sen & TDF (door)


Curated by Doug Post, this series provides an opportunity for choreographers who are either beginning or evolving in their careers. Under Exposed presents work by choreographers who are not often given the opportunity to show work in larger venues which demand more "finished" visions.

Featured this month: Leah Tubbs (pictured, left), Juan Michael Porter (right), Rachel Thorne Germond.