Dance for DNA Day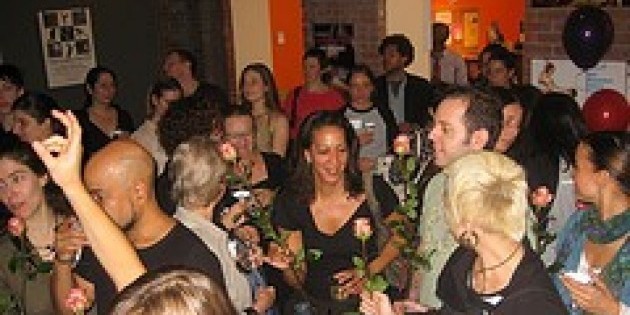 Company:
Dance New Amsterdam
October 20
10:00 - 1:00am
If you come to DNA every day for your favorite morning class, or if you've stopped by once or twice for your nighttime hip hop fix, you have been a huge part of why DNA has been alive for the past 28 years. Today, we are asking to see you all in the space at once - from the loyal class taker to the interested prospective student. The easiest way to make an impact at DNA (and to get something amazing in return) is to simply take a class!
We want to fill the space with people, so come out and bring a friend (or ten) for an amazing day of dancing, performances, food, drinks, prizes, and more!
Come take class with your favorite teacher!
Donate a dollar in your teacher's donate jar - the teacher will the most money in his or her jar at the end of the day will win a month of dedicated marketing for their class.
The day includes pop-up performances by:
ANAHATA Dance
Alexandra Beller/Dances
Ori Flomin
Lonely Goat
Amanda Hinchey & Dancers
LJ Leach/Movement Arts
Mari Meade Dance Collective
Regina Nejman
David Parker
Hannah Seidel
Tami Stronach Dance
Virtuosic Dance Project
Christopher Williams
And don't forget to check out DNA PRESENTS Sunhwa Chung / Ko-Ryo Dance Theater
Shows at 3:00pm and 7:30pm
Tickets: 2 for everyone!*
*please note that if you purchase your ticket online, there will be a credit card processing fee.