DanceDrama Lab Workshop Series starts!‏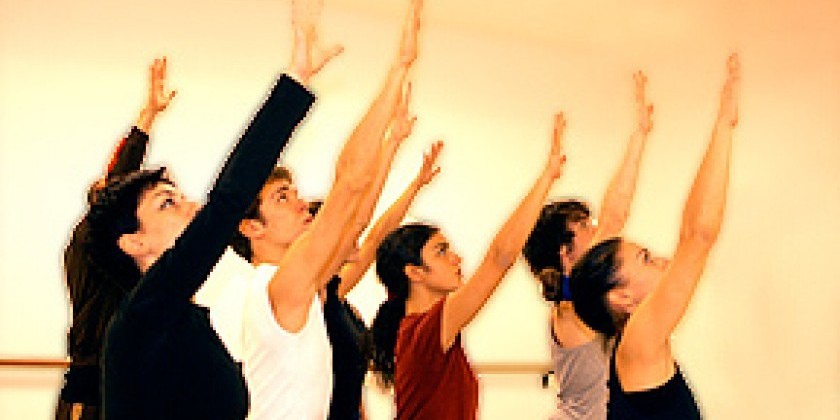 Company:
DanceDrama Lab
DanceDrama Laboratory Workshop Series 
EMOTION CREATES MOTION & MOTION CREATES EMOTION

 
Expand your craft, technique and creativity in a exclusive, personalized, tailored program. This is an opportunity for dancers to develop their potential with an emphasis on both dance and theater performance skills.
STARTING FEBRUARY 1st, 2014
 
* SATURDAYS, from 9:30am- 1:30pm
at The Cave (58 Grand Street, Williamsburg, Brooklyn) 
The February Laboratory (Feb 1 , 8, 15 & 22) will cover Voice/Acting and Dance Technique.
The March Laboratory ( March 1, 8, 15 & 22) will cover Dance Technique and ALDD Repertory.
The April Laboratory ( April 5, 12, 19 & 26) will cover Choreography and Improvisation.
A new series of workshops start at the beginning of each month
Each workshop is divided into two 2-hour sections exploring a theme in depth. Selected applicants must commit to a four week period of intensive study in different disciplines. This workshop is intended for serious students who wish to turn their body in a sensitive, vibrating instrument of expression. Class size is limited to 10 students. 
Faculty: Anabella Lenzu, Lauren Ohmer and Daniel Petrrow.
TO APPLY: Send resume to info@AnabellaLenzu.com
Please designate which month you are interested in. If selected, payment in full must be made by the 20th of the month prior to the workshop.
The cost of EACH workshop series is $280 per person. This includes 4 Saturday sessions, starting at the beginning of each month (4 hours each, 16 hours total).