DanceDrama Lab Workshop: Technique and Repertory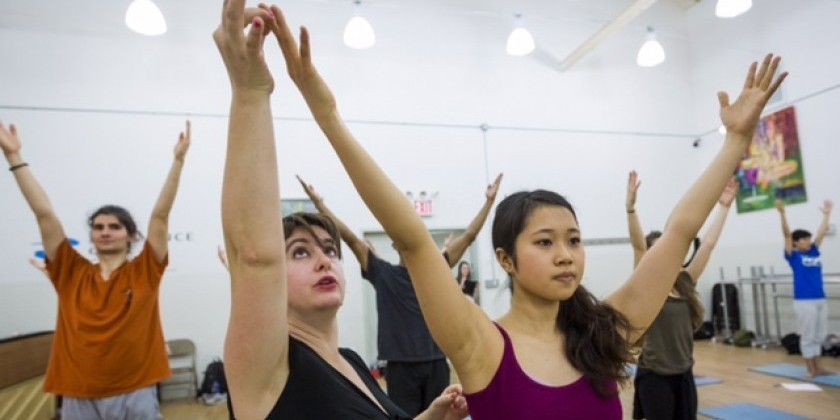 Company:
Anabella Lenzu/DanceDrama
Expand your craft, technique and creativity in a exclusive, personalized, tailored program. This is an opportunity for dancers to develop their potential with an emphasis on both dance and theater performance skills. 
Class size is limited to 10 students for the workshop. 
* Technique and AL/DD Repertory: February  6, 13, 20 & 27 (Saturdays from 11-2pm) at CPR (361 Manhattan Ave, Williamsburg, Brooklyn)
FACULTY: ANABELLA LENZU
DANCE TECHNIQUE
This workshop develops alignment technique and an understanding of the dynamic in dance. Increase flexibility and strength as well as to develop muscular awareness in order to prevent injuries. Using phrases of repertory (depending upon class level –beginning-intermediate-advanced), students solve technical problems, using fundamentals of ballet and modern dance techniques. Proper technique is the foundation for learning to dance and control the body, showing how to use one's muscles, achieve balance, and become aware of posture and placement. 
REPERTORY
Students experience and study Anabella Lenzu / DanceDrama repertory. This workshop explores the principle: Motion Creates Emotion /Emotion Creates Motion, and emphasizes the use of imagination, interpretation and body coordination and control. My emphasis is on the journey rather than the destination, on understanding the impulses generated by movements and gestures. I am constantly searching for authentic and honest movement. Derived from our most basic impulses, my dances use this principle to examine relationships between the individual and society, exploring communication, identity, memory, and spirituality, the relationship between people and their environment, the struggle for women's identity and their role in society, and the nobility of the body as a temple for our mind, soul, and heart. That was the inspiration for my company's name – DanceDrama—because for me, dance and theater are inseparable.
TO APPLY: Send resume to info@AnabellaLenzu.com