Contribute
Your support helps us cover dance in New York City and beyond! Donate now.
DanceNOW Joe's Pub Festival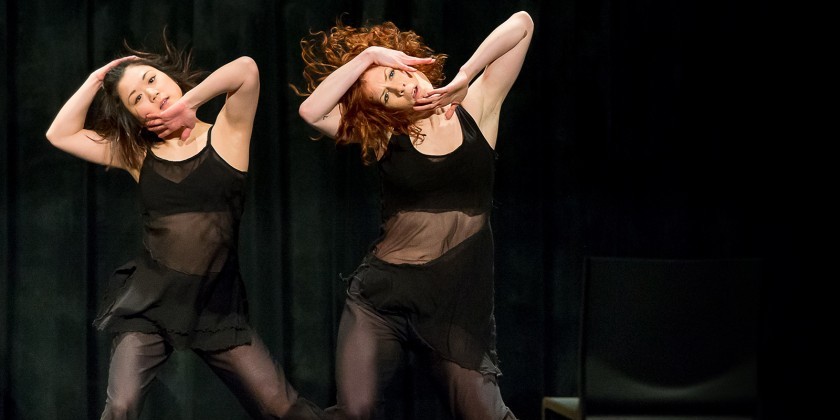 Company:
DanceNOW
DANCENOW is pleased to announce the lineup for the 2014 DANCENOW Joe's Pub Festival. This eclectic showcase will feature performances by forty choreographers and their companies over four evenings from September 3 to 6, with an encore performance on September 13. The 2014 lineup of artists and companies features fan favorites, including festival veterans and returning artists, alongside today's rising stars and festival newcomers.

A testing ground for the development of new work, the DANCENOW Joe's Pub Festival centers around a unique challenge for artists: to create a clear and complete artistic statement of five minutes or less for the specifics of the stage at Joe's Pub. Each night, audiences select the work of one artist as their 'challenge winner' to receive a weeklong creative residency at DANCENOW Silo on Kirkland Farm in Bucks County, Pennsylvania. DANCENOW's producers and advisors will select one additional artist whose work overall best meets the DANCENOW Challenge to receive a $1,500 development stipend and a weeklong creative residency at DANCENOW Silo on Kirkland Farm. The top ten audience favorites, including the five challenge winners, will be featured in the Encore program on September 13.


Wed Sept 3: The Bang Group, Tze Chun Dance Company, Jane Comfort & Company, Mark Dendy Projects, Gibney Dance, Jamal Jackson Dance Company, LEDA, Chelsea Murphy and Magda San Millan, Skybetter & Associates, Amber Sloan

Thurs Sept 4: 277Dance Project, binbin Factory, Lawrence Goldhuber/BIGMANARTS, Nicole Bindler & Gabrielle Revlock, Dance Cartel, Carolyn Dorfman Dance Company, Jen Ed Productions, Harlem Dance Club, bryanstrimpelMOVEMENT, Verlezza Dance/Sabatino Verlezza

Friday Sept 5: Adam Barruch Dance, Bridgman|Packer Dance, Tricia Brouck, Li Chiao-Ping Dance, Feath3rtheory/Raja Feather Kelly, Formal Structure/Malcolm Low, Jordan Isadore, RG Dance Projects: Ruben Graciani, Steeledance, Take Dance

Saturday, Sept 6: Banana Peel Dance/Aaron Draper, Gerald Casel Dance, Katherine Helen Fisher Dance, Loni Landon, Heidi Latsky Dance, Deborah Lohse + Cori Marquis + Donnell Oakley, Pengelly Projects: Fritha Pengelly, Claire Porter's PORTABLES, Jessy Smith & Alberto Denis, Zvidance.