Dance/NYC Joins Center Line Tomorrow! April 17th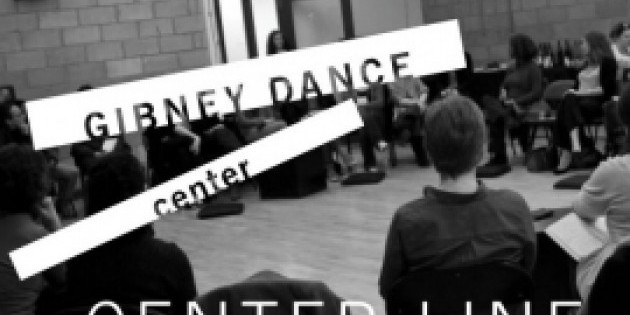 FREE Registration to an informal talk about timely topics of interest for dance artists
The Dance/NYC Junior Committee will join Gibney Dance Center for its next Center Line discussion, taking place tomorrow, April 17. Center Line is a series of informal talks about timely topics of interest for dance artists.

To register, please email Allie Pfeffer at allie@gibneydance.org. Registration is free.
---
Center Line: Back to the Future
Co-Presented by Gibney Dance Center and the Dance/NYC Junior Committee,
Moderated by Leeanne M. G-Bowley, Chair of the Dance/NYC Junior Committee
Wednesday, April 17, 6:00 pm

Let's start a movement! The Dance/NYC Junior Committee is a group of New Yorkers ages 21-30 that represent a wide range of positions, roles, and disciplines within and outside the dance field. It fosters professional development in its constituency and serves as an incubator for the next generation of dance leadership. Over the past year, the Junior Committee has created a think tank structure that aims to tackle the field's most significant challenges. The goal is to put critical thought into action. Junior Committee members will share their ideas, findings, and actions with participants, and all who attend will have the opportunity to make an impact through this interactive session. The evening will conclude with time for networking.

The Dance/NYC Junior Committee will begin its 2013 recruiting season in mid-April. This event provides a great opportunity for interested applicants and others to get to know the Junior Committee's work and current members.