Dances by Isadora
24th Annual Birthday Celebration in Central Park
Dances by Isadora
24th Annual Birthday Celebration in Central Park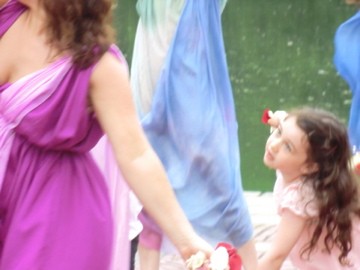 Isadora Duncan Birthday Celebration in Central Park Thursday, May 23rd at 4:30 pm Bethesda Fountain.
Join us for our 24th annual celebration of Duncan's birthday.
Bethesda Fountain....72nd St. mid-park. Raindate: Thursday, May 30, 4:30
Duncan dancers of all ages will perform together in this uniquely beautiful environment to celebrate the 136th birthday of the "mother of modern dance". FREE.......hope you can join us.
for updates visit Dances by Isadora
contact info@dancesbyisadora.com
or call (917) 673- 3132
Your support is very important to our ongoing and future projects. To donate to Dances by Isadora click here.