Dancewave Adult Online Dance & Fitness Classes
Work In Progress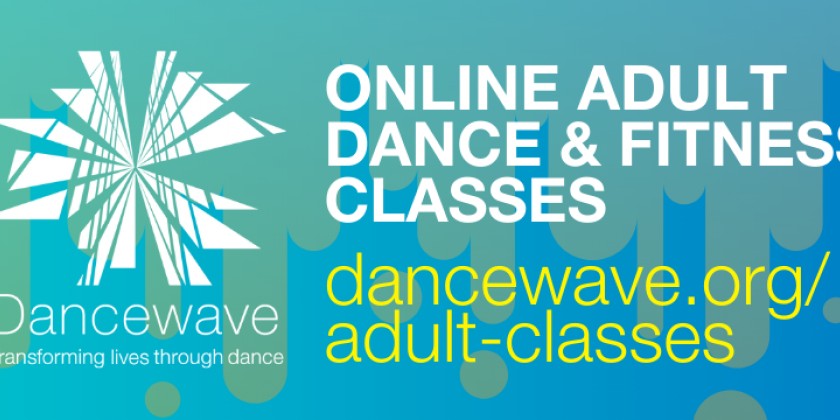 Company:
Dancewave
Dancewave offers weekly online dance and fitness classes for adults, providing our classtaker community with creative and physical engagement and meaningful interpersonal connection during this challenging time of social distancing.
At Dancewave, everyone is invited to dance! Our friendly dance instructors create a supportive community in class for movers of all skill levels. We are committed to providing opportunities for students to engage with a variety of movement styles ranging from Zumba to Ballet, Hip Hop, Pilates, Improv and more.
Participation in our online classes requires a device that has a camera and speaker. Click the blue button below your desired class description to register for that day. Important: Attendees must complete registration no later than 30 minutes before class begins.
Founded in 1995, Dancewave is a nonprofit organization offering a wide range of influential programs for the community, including youth and adult classes, a renowned Youth Company Program, Artist-in-Residence program and much more at the Dancewave Center in Gowanus, Brooklyn. Want to help us continue to offer transformative dance experiences for the next 25 years? Consider making a donation to Dancewave's $25,000 for 25 Years
GoFundMe: http://bit.ly/dw25years | Learn more at dancewave.org