Dancing From The Inside Out: Embodied movement in the present moment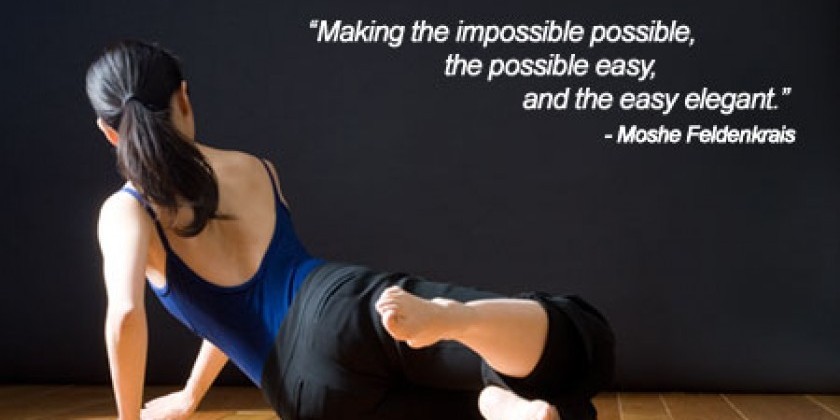 Company:
Feldenkrais Foundation

With guest teacher Barbara Forbes!

Tuesday, July 8
6:30-9:30pm

Early Bird Tuition: $30 through July 1
Regular Tuition: $40
Member Tuition: $30

Moshe Feldenkrais said: "Movement is life!"  And sure enough, all around us, we see the 'dance' of nature: examples of joyous ease and flow, poise and presence. It's in the rippling of water; the sway of a tree; birds in flight, and the play of animals or children. Movement is life, So, how can we live with the freedom nature intends?
"…under the highly informed and exquisitely graceful guidance of Feldenkrais practitioner, Barbara Forbes, I felt as if I had quietly, yet powerfully, accessed some of the deepest places in my body and spirit and was able to integrate these subtle elements … toward a more authentic sense of being. It was truly transformational!" – Diana Silva 
The Feldenkrais Method is a resource for all artists. The Method creates an opportunity to step out of our old, self-limiting habits of organization, posture and self-use. It creates access to new neuromuscular options, improving the way we understand ourselves, strengthening access to a wider range of expressive options.

This workshop is part of a series sponsored by the Feldenkrais Foundation, and will take place at the Feldenkrais Institute of New York in Chelsea. To increase access to all performers of any discipline, the Feldenkrais Foundation has reduced the cost for all participants.