Dancing Korea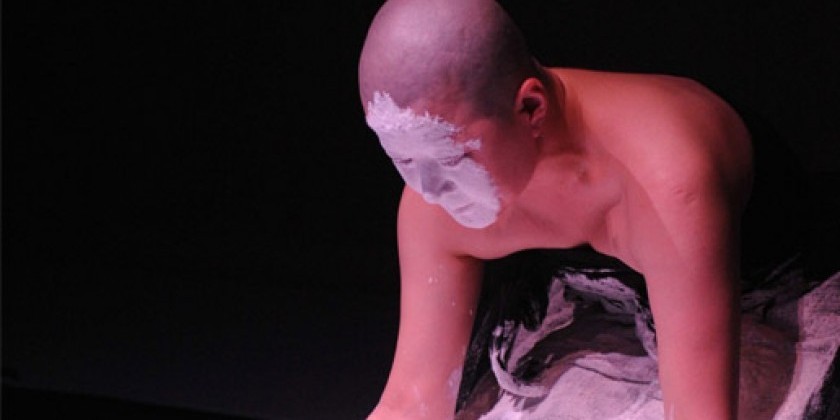 Company:
Goblin Party, Ju Bin Kim, Moon Ei Lee, Youn Puluem Project Group , Moonsuk Choi, Project S by Suksoon Jung, etc
Pictured: Eun Mi Ahn
This vibrant celebration of dance from Korea features traditional forms as well as new works by contemporary artists.
Guest curated by Korea Dance Abroad and SINAE Arts Management, Dancing Korea is supported by the Korean Cultural Service New York, Traveling Korean Arts, Shinhan Financial Group, Shinhan Bank. Performing group Goblin Party is brought to you by the Korea Arts Management Service and the Ministry of Culture, Sports and Tourism of Korea.

Artists will include Goblin Party, Ju Bin Kim, Moon Ei Lee, Youn Puluem Project Group , Moonsuk Choi, Project S by Suksoon Jung, Won Kim, Eun-Me Ahn and more.
Fri, Dec 18, 8 pm
Goblin Party: I Go
Ju Bin Kim: 覡, A Possessed Shaman
Moon Ei Lee and Dancers: Ssitgimgut (Purification Rite)
Youn Puluem Project Group: Woman on the Road
Sat, Dec 19, 8 pm
Project S by Suksoon Jung: For Whom
Moonsuk Choi: Going Below
Goblin Party: I Go
Jubin Kim: 覡, A Possessed Shaman
Sun, Dec 20, 3 pm
Won Kim: Remembering the Flow of Time
Eun-Me Ahn: White Moon
Youn Puluem Project Group: Woman on the Road