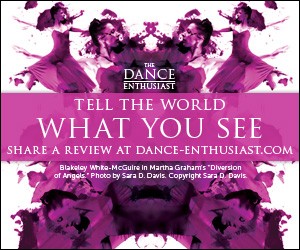 Dancing with the Queens Fundraiser at Queensboro Dance Festival
Company:
Queensboro Dance Festival
A community dance battle plus silent disco party for a cause!
About this event:
Join us for a lively evening of dance and friendly competition! Queens community members team up with our choreographers to perform the ultimate dance duet and compete for the highest score, judged by a panel of community judges. Cheer on your favorite team as they battle for all the glory and bragging rights! We'll be in-person and outdoors — please wear a mask!
A Champion trophy will be awarded to the best team, as well as a Fan Favorite award where you get to vote during the event!
The competition is followed by a Silent Disco party for all-- get a pair of lit up headphones with 2 live DJ channels battling for your dance enjoyment!
Stay tuned here and on our Instagram @queensborodancefestival for announcement posts and behind the scenes!
Queens Dancing Stars:
Team Danielle (Publicis Groupe) & Lulu (RU Dance NY)
Team Bhavna (Queens Economic Development Corp) & Chieh (contemporary choreographer)
Team Ari (Hunter's Point Community Middle School teacher) & Lenea (Fanike! African Dance Troupe)
Team Barbara (Corcoran Group) & Antara (Classical Indian choreographer)
Team John (Vice Principal P.S./I.S. 78) & Erin (McManus Irish Dance)
Judges:
Juan Castano, Executive Director Calpulli Mexican Dance
Kelly Craig, President P.S./I.S. 78 PTA
Greg Mays, Executive Director A Better Jamaica
Ebony Young, CEO Ladies of Hope Ministries
Mark Christie, Vice President Hunter's Point Parks Conservancy
Guest performances by Salsa in Queens and Dynasty Breaking
Light refreshments while supplies last by Little Chef Little Cafe, Casa Enrique and more
Silent Disco afterparty powered by Quiet Events
...more to be announced!
Doors 6:00 PM *attendees encouraged to bring canned goods to contribute to LIC Relief's food drive!
Salsa Demo & Lesson with Salsa in Queens 6:10 PM
Competition 6:30 PM (general outdoor seating)
Silent Disco 7:30-9:00 PM
THANK YOU to NY Space Finders, Voyage Theater Company, Queens Post, Court Square Civic Association, Queens World Film Festival, LIC School of Ballet, Louie Armstrong House, Calpulli Mexican Dance Company, Silvercup Studios, Hunter's Point Civic Association, Little Chef Little Cafe, The Shops at Atlas Park, Athens Square Committee, QEDC, LIC Dental Associates, Sugrue Contracting, Ten10Studios, Sacco & Fillas LLP, Corcoran Group, Bee Cafe, The Chocolate Factory, Rhien Records
*Lineups subject to change. Rain date: Friday, November 12th.