Danspace Project Presents Jean Butler's "hurry"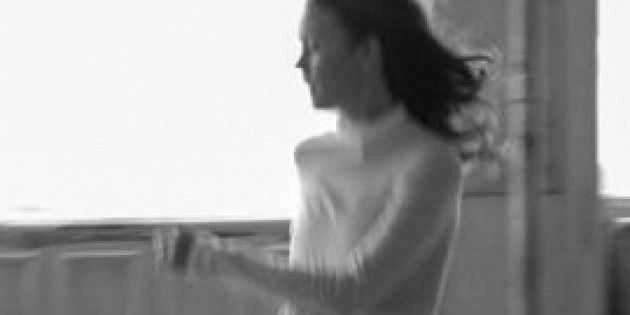 Butler reconnects with her background in Irish Step Dance
Danspace Project Presents
JEAN BUTLER
hurry
March 7-9, 2013 [Thu-Sat] 8PM
Admission
: 8 (2 Danspace members)
FOR IMMEDIATE RELEASE, New York, NY, February 26, 2013 - Danspace Project is pleased to present the premiere of hurry, a new solo work performed and choreographed by Jean Butler. Under the direction of multidisciplinary artist Jon Kinzel, this evening-length work emphasizes Butler's reverence for experimentation, expressive potential, and the articulated body.
In April 1999 Jean Butler was awarded the prestigious Irish Post Award for her outstanding contribution to Irish Dance. Celebrated internationally for her career in Irish Step Dance, Butler toured as soloist with renowned Irish recording artists The Chieftains for 6 years. She then went on to co-choreograph Riverdance, the show, creating and performing the principal female role. In 2000 Butler co-created and choreographed Dancing on Dangerous Ground, which ran in London's West End and at Radio City Music Hall. Her next piece does she take sugar? was Butler's first contemporary solo piece and was awarded "most innovative production" in the Ballet-Tanz Magazine Yearbook 2007. Day, a solo created for Butler by choreographer Tere O'Connor, had its premiere at Danspace Project in 2010.
Butler returns to Danspace Project, this time as both choreographer and performer, to present hurry. She reconnects with her background in Irish Step Dance and, along with director Jon Kinzel, bridges this culturally-specific practice with a contemporary approach to dance-making. "It starts with the body, dealing with things that define me physically-my verticality, the innate rhythm and timing that exist within my body, footwork, the idea of stepping, the fact that I'm most comfortable with my limbs close to my center." Butler recently explained to Eva Yaa Asantewaa (Infinite Body).
With hurry Butler offers a personal resolution to the task of balancing lyrical and kinesthetic sensibilities. She embraces her codified body as the departure point for generating material, burrowing deep into her physical past: "as deep as I possibly can at this moment, finding the dance language that is idiosyncratic to me, and not imposing other techniques or other ideas on top of that, going deeper to locate what motivates me to move."
Butler's talented group of collaborators include lighting designer Michael O'Connor and costume designer Sylvia Grieser. Music by composer Jim Dawson; Additional music on uilleann pipes by Ivan Goff.
LOCATION: Unless otherwise noted, all performances and events take place at Danspace Project in St. Mark's Church in-the-Bowery, 131 East 10th Street, New York, NY 10003.
TICKETS
: Unless otherwise noted, tickets are available for purchase at
www.danspaceproject.org
or by phone at (866) 811-4111.