David G. Vaughan Joins the Tribute to Remy Charlip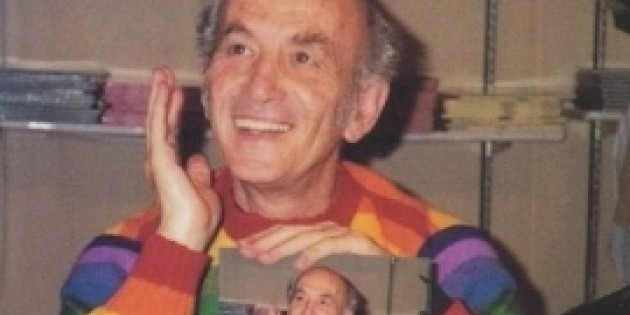 CHEN DANCE CENTER PRESENTS H.T. Chen & Dancers in 'A Tribute to Remy Charlip'
DAVID G. VAUGHAN JOINS THE TRIBUTE TO REMY CHARLIP
when CHEN DANCE CENTER PRESENTS
A Tribute to Remy Charlip –
Dancer, author, choreographer, illustrator
Performances of his "39 Chinese Attitudes"
"Twelve Contra Dances"
staged by Lance Westergard
and
"Ten Imaginary Dances"
performed by David G. Vaughan
Thursday/Friday/Saturday, February 28, March 1 & 2 at 7:30 PM
Chen Dance Center, 70 Mulberry Street, 2nd floor
(corner Mulberry & Bayard, one block south of Canal)
Admission: 5; 0 for students & seniors
Reservations: 212.349.0438
As the culminating event of the Lunar New Year, H.T. Chen's Lantern Festival Performances will present A Tribute to Remy Charlip (1929-2012), one of the dance world's best-loved artists, in the intimate teahouse setting of the Chen Dance Center, 70 Mulberry Street, February 28, March 1 & 2 at 7:30 PM. A pre-show reception, with refreshments, will take place at 7 PM, and the performance will begin at 7:30 PM.
The evening will feature three witty Charlip works:
** his humorous 39 Chinese Attitudes, based on a word and picture score, and set to music by Louis Armstrong and Irving Berlin. This is one of Charlip's celebrated "Airmail Dances," a method that grew from his work with the National Theater for the Deaf. Known for his unique and creative approaches to making dances, Charlip developed step-by-step dance designs and illustrated them in a sequential, cartoon-like format. These designs were then mailed to the dancers, who were free to rearrange the sketches as they wished;
** the charming Twelve Contra Dances, a cheerful suite of dances to Beethoven music, staged by Lance Westergard; and
** Ten Imaginary Dances, performed by David G. Vaughan, a work that consists of ten vignettes, read aloud, which the audience is expected to imagine for itself in dance form. "In one, entitled Wolfman Meets the Mechanical Dolls, Wolfman tries to get past a group of mechanical dolls who are all doing unison work. They ignore him. Thwarted, he captures one and takes it apart. The end." (Paul Vitello, The New York Times)
** Ending the festivities will be an excerpt from H.T. Chen's Between Heaven and Earth, a suite of dances inspired by the evocative scores of major Chinese composers Zhou Long and Chen Yi. The work creates a dream-like scenario of cloud formations that change from warriors to celestial beings to images of nature.
REMY CHARLIP grew up in Brooklyn and showed a talent for art from an early age. He was a founding member of the Merce Cunningham company and danced with the group for 11 years as a principal dancer and costume designer. In 1958 he co-founded the Paper Bag Players in NY, the longest-running children's theater in the country. Charlip flourished in many art forms, including the writing and illustrating of childrens' books, publishing more than 38 books. He relocated to San Francisco, where he remained one of the most important and well-loved artists until his passing at age 83. In an interview, Charlip remarked: "I really don't know where it all comes from. I'm in another world - and I'm very lucky."