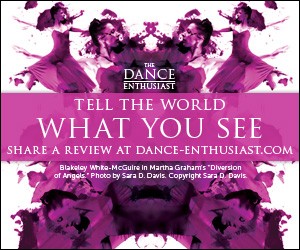 December Dance Events at 92Y‏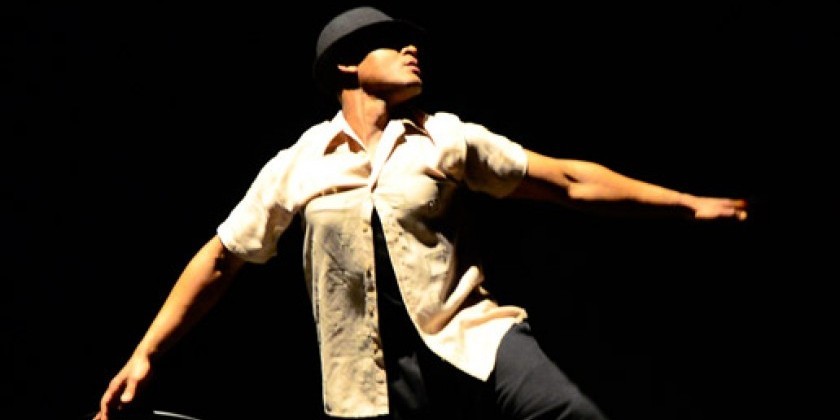 Company:
92nd STREET Y HARKNESS DANCE CENTER
Photo: EDWARD HENKEL'S MovementTalks: DANCE IN PRISONS: COnfinement vs. freedom
92ND STREET Y DECEMBER DANCE EVENTS
TICKETS/INFO | www.92Y.org | 1395 Lexington Ave. | 212.415.5500
Sat, Dec 7, 8 pm; Sun, Dec 8, 3 pm; $20
Dig Dance | MADBOOTS DANCE CO.
MADBoots dance co., the energetic, quirky, athletic dance company founded by Jonathan Campbell and Austin Diaz, presents the world premiere of ACADEMY at the 92nd Street Y Harkness Dance Center December 7 and 8. The new dance draws on sources such as the masculine aesthetic, sports culture and athletic regimens; the dances are Campbell and Diaz along with Garth Johnson and David Norsworthy. Also on the program is blue, a dance inspired by Picasso's blue period works, which premiered earlier this year. Campbell and Diaz formed MADboots in 2011 and the company has performed at Jacob's Pillow Dance Festival's Inside/Out series, at the Duo Multicultural Arts Center, Gibney Dance Center and at festivals in Italy and Canada. The pair has also taught master classes at Broadway Dance Center, Dance New Amsterdam and other locations in the U.S.
Fri, Dec 13, 12 pm, $5
Fridays at Noon | ANNIE SAILER and ANA ISABEL KEILSON
We are now LIVESTREAMING Fridays at Noon performances! Tune in here at 12 pm.
Annie Sailer explores dream-like narratives that are expressed in large, complex group dances. Her choreography is informed by her paintings and gives the work a sense of moving sculpture. At this performance, she shows the premiere of the blue house, a dance for three women and two men. Ana Isabel Keilson's choreography is the modern-dance lovechild of the ballet barre and the folk dance. She shows an excerpt from her ongoing work, Fanny and Alexander and Fanny and Alexander. She says the inspiration for the work is Fanny and Alexander (1982) by Ingmar Bergman; Schumann Piano Quintet in E-Flat Major, Op. 44, second movement: In modo d'una marcia. Un poco largamente;  Christmas dinners in Uppsala and the slow change of the seasons summer, winter, spring, fall; grandfather clocks and dusty drawing rooms;  death;  secret sibling languages / rivalries / love; angels named Ismael (the uncanny).
Fridays at Noon tickets are $5 and can be purchased in advance online or at the 92Y Box Office in the lobby.
Fri, Dec 13, 8 pm, from $15
EDWARD HENKEL'S MovementTalks: DANCE IN PRISONS: COnfinement vs. freedom
With Katherine Vockins, Andre Noel and guests
Andre Noel didn't expect to become a dancer while he was in prison. But halfway through his term, he encountered the Rehabilitation Through the Arts organization, founded by Katherine Vockins. Dance changed his life. Now out of prison, he has formed a dance troupe of other prison alumni. He and Vockins testify to the salient effect of dance on men and women in prison, both while they're incarcerated and afterwards. Hear powerful stories of how dance is both movement and moving.
Sat-Sun, Dec 14-15, 1:30-5:30 pm, $165 until Dec 6, $180 after
Dance/Movement Therapy Weekend Workshop | AUTHENTIC MOVEMENT: THE DANCE OF SELF
Authentic Movement is a simple movement form in which the mover moves with eyes closed in the presence of a non-judgmental witness. We wait for our own inner impulses to move us so that we are "moved," rather than following steps from outside ourselves. In this workshop, Tina Erfer will help participants discover the richness that the discipline of Authentic Movement offers.
Sat, Dec 14, 8 pm–1 am, 7 pm class, $15 in advance, $18 at door
Social Dance Parties | SATURDAY NIGHT SWING DANCE
Join us for a fun-filled night of Swing dancing to live music from the '30s, '40s and '50s, hosted by Myrna Caceres. No experience or partner required – just a desire to swing, jitterbug and Lindy to classic songs. Wine and sangria available for purchase.
Sat, Dec 21, 8 pm–12 am, 7 pm class, $13 in advance, $15 at door
Social Dance Parties | CLASSIC BALLROOM
92Y is the place to be on Saturday night! Singles and couples of all ages and levels welcome. Ballroom hosts Jeni Breen and Gene Eagle bring stardust evenings of favorite ballroom dances – Foxtrot, Waltz, Cha Cha and Tango. Trip the light fantastic with us! Light refreshments and cash bar.
Mon, Dec 31, 8 pm–2 am, $40 in advance, $60 at door
NEW YEAR'S EVE MILLENNIUM DANCE PARTY
Welcome the New Year in 92Y's magical Buttenwieser Hall, with NYC party hostess Lori Brizzi and a team of fantastic DJs. Start the night with a ballroom mix, then, at 10 pm, switch to hustle, Latin and West-Coast Swing. Admission includes light hors d'oeuvres throughout the evening and complimentary champagne at midnight. Full cash bar till 1 am. Start your new year dancing!
Wednesdays, Ongoing
ISRAELI FOLK DANCE – OPEN SESSION
From the early evening and into the wee hours of the next morning, folk-dance masters Ruth Goodman and Danny Uziel lead the Israeli folk-dance party that has become a staple of the folk-dance scene among the cognoscenti. Call the Israeli Folk Dance Hotline at 212.415.5737 for schedule updates.
DOUG VARONE AND DANCERS IN RESIDENCE AT 92Y
Join Doug Varone and his exceptional dancers for performances, open rehearsals and workshops during their sixth year in residence at 92Y. Master classes for pre-professionals and professionals. For further information call 212.415.5553.
In 1935, what became 92nd Street Y's Harkness Dance Center provided a home to the fledgling American modern dance movement and its leader, Martha Graham. In the decades that followed, every great American dancer and choreographer – visionaries including Alvin Ailey, Merce Cunningham, Jerome Robbins, Agnes de Mille, Robert Joffrey and Donald McKayle – spent time at 92Y, building the foundation for modern dance as we know it. Through the generous support of the Harkness Foundation for Dance, the Dance Center continues this proud tradition of dance teaching, creation and performance, serving the professional world and the community at large. Technique classes range from ballet and modern dance to hip-hop and Flamenco. Rounding out the program are several performance programs including the annual 92nd Street Y Harkness Dance Festival; a professional development program for dance educators; and several teen dance troupes. For more information, please visit http://www.92y.org/dance.
92nd Street Y is a world-class nonprofit community and cultural center that connects people at every stage of life to the worlds of education, the arts, health and wellness, and Jewish life. Through the breadth and depth of 92Y's extraordinary programs, we enrich lives, create community and elevate humanity. More than 300,000 people a year visit 92Y's New York City venues, and millions more join us through the Internet, satellite broadcasts and other digital media. A proudly Jewish organization since its founding in 1874, 92Y embraces its heritage and enthusiastically welcomes people of all backgrounds and perspectives. For more information, visit www.92Y.org.