Dia de los Muertos (Day of the dead)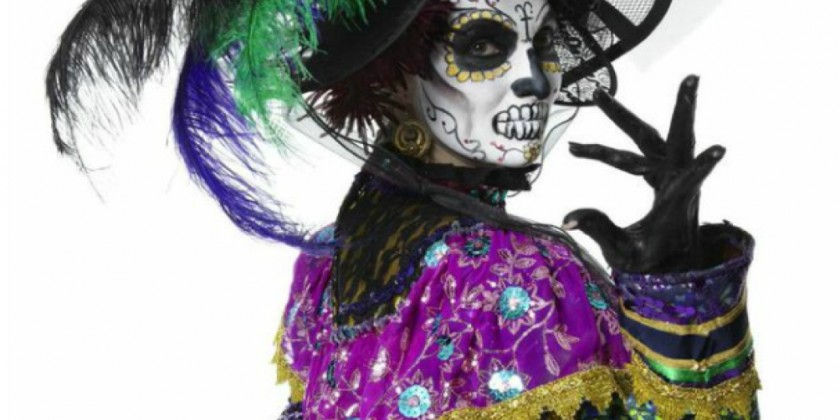 Company:
Calpulli Mexican Dance Company
Calpulli Mexican Dance Company
Saturday, November 1, 2014
2pm & 7pm
Marian Anderson Theater / Aaron Davis Hall
$35 for Orchestra Reserved Seats; $25 for Mezzanine and Balcony Reserved Seats                         

The City College Center for the Arts welcomes the educational, artistic and entertaining performers of Calpulli Mexican Dance Company. The Calpulli Mexican Dance Company defines their creative works through vibrant performances that represents both the Mexican and Mexican-American culture.
 
"Colorful performance leaves the audience applauding and eager for more..."
– Queens Courier
 
Calpulli Mexican Dance Company brings its celebrated repertoire to the City College Center for the Arts' Aaron Davis Hall on Saturday November 1st at 2PM and 7PM. The company will present Dia de los Muertos (Day of the dead), a captivating work that evokes the unending relationship between the living and the departed with music and dance as the language that transcends. Passionate live music, comical characters, amazing dance, and larger-than-life surprises for all ages.
A tribute to the heart and soul of Mexico here in New York City, under the Artistic Direction of Alberto Lopez and Musical Direction of George Saenz, the Company of 20 dancers and core of musicians will make their Aaron Davis Hall debut. For more than a decade, Calpulli has recreated folk dances celebrating Mexican traditions and new contemporary works, making their international debut in the United Arab Emirates in 2013.

"Performed with vigor and soul to spare..."
– Sydney Skybetter, Dance Critic
Calpulli Danza Mexicana trae su repertorio célebre en el City Center College for the Arts en el auditorio Aaron Davis el sábado 1 de noviembre a las 14:00 y 19:00. La compañía presentará el Día de los Muertos, una obra cautivadora que evoca la relación interminable entre los vivos y los difuntos con la música y la danza como lenguaje que trasciende. Música apasionada y en vivo, personajes cómicos, increíble baile y sorpresas para todas las edades.
Un homenaje en el corazón y el alma de México en la Ciudad de Nueva York, bajo la dirección artística de Alberto López y Dirección Musical de George Saenz, la Compañía de 20 bailarines y grupo de músicos hará su debut en el auditorio Aaron Davis. Durante más de una década, Calpulli ha recreado danzas populares que celebran las tradiciones mexicanas y nuevas obras contemporáneas, haciendo su debut internacional en los Emiratos Árabes Unidos en 2013.