Dialogues on Dance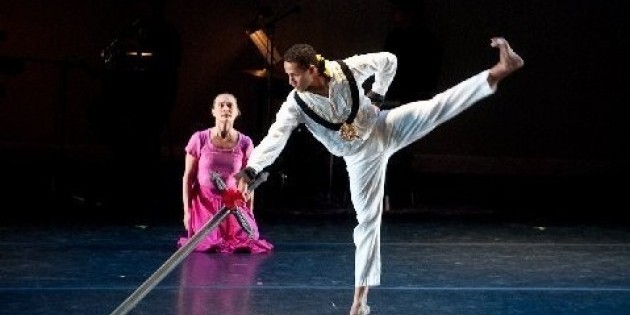 Company:
Limon Dance Company with Lynn Garafola
Baruch
Performing
Arts
Center
presents
DIALOGUES ON DANCE: A DIALOGUE WITH THE
LIMÓN DANCE COMPANY WITH LYNN GARAFOLA,
ALONG WITH EXCERPTS FROM LIMON WORKS
Wednesday September 29 at 7 PM
Baruch Performing Arts Center, 55 Lexington Avenue
(entrance on East 25th Street between Lexington and Third Avenues)
General Admission: 0; 0 for students
Reservations: 646-312-4085
The Limón Dance Company announces a lecture with dance writer and historian Lynn Garafola, editor of Limón's autobiography An Unfinished Memoir. The program will also feature two Limón Company dancers, Kristen Foote and Jonathan Frederickson, in excerpts from three of Limón's great works: "La Malinche," "The Moor's Pavane," and "There is a Time."
The event is presented in partnership with Baruch Performing Arts Center.
The Jose Limon Dialogues premiered at the 2010 Historic Dance Theatre Summer Series at Kaatsbaan in Tivoli, New York.