Donna Murphy joins Musical Theatre Intensive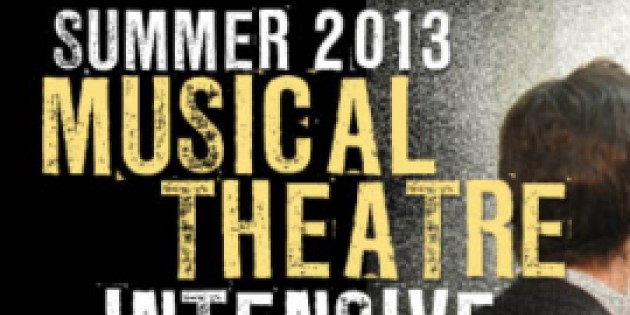 From June 3 - July 5, 2013
Master Class with DONNA MURPHY announced for
SUMMER MUSICAL THEATRE INTENSIVE
June 3 - July 5, 2013

Schedule an audition today by emailing ryan@stellaadler.com.
NEXT AUDITION DATE: Saturday, February 9th (early bird decision)
Tony Award-winning actress and alum Donna Murphy will join previously announced guest artists
Harold Prince, Seth Rudetsky, and Billy Porter in holding special master classes as part of the Summer Musical Theatre Intensive.
*guest artists are scheduled to appear at time of publication and are subject to change.

The Musical Theatre Intensive is a cutting edge, five-week course providing rigorous musical theatre training anchored in the core belief of the Stella Adler Studio, that growth as an actor and growth as a human being are synonymous. Impassioned acting rooted in craft is most essential in the pivotal moment when a scene becomes a song.
Combining current Broadway professionals with the Studio's master teachers, the Musical Theatre Intensive is a one-of-a-kind experience that integrates performance and analysis of the musical theatre form with training in voice and speech, movement for the actor, and effective audition techniques.
Designed for the professional actor with requisite skills in song and dance, the Musical Theatre
Intensive immerses students into a deeper, more precise understanding of their acting ability and development of acting skills while connecting their work with the rest of the world.

Faculty* also include Peter Flynn (Director of Musical Theatre Programs), Mark Fifer (Musical Director), Andréa Burns (In the Heights), Brooks Ashmanskas (Tony Award Nominated Actor), Jason Little (Hedwig), Wally Dunn (Spamalot), Betsy Parrish (Master Teacher, La Cage Aux Folles), Alithea Phillips (Head-of-Voice), James Tripp (Head-of-Acting) and Joanne Edelmann (Mimi Garrard Dance Co).

Visit www.stellaadler.com/classes/summer/musical-theatre-intensive/ for more details.

Dates: June 3rd - July 5th, 2013
5 Weeks, 30 Hour a Week, Tuition: 500

Contact Ryan Chittaphong at ryan@stellaadler.com for more information on this intensive or to schedule an audition.
*faculty, guest artists, and program details subject to change
ALSO OFFERED THIS SUMMER...
SHAKESPEARE INTENSIVE: June 3 - July 5 (visit site)
The master teacher for this important intensive is James Tripp, our Head of Acting, whom Stella Adler personally selected to teach Shakespeare. Offered in the summer only, this is a six-week, 30-hour per week intensive designed for the advanced actor to further develop his/her sense of epic size of theatre.
CHEKHOV INTENSIVE: July 8 - August 9 (visit site)
The Stella Adler Studio has created an advanced-level intensive which endeavors to illuminate modern realism through the lens of its greatest practitioner, Anton Chekhov. The course is centered on Chekhov Scene Study, supplemented by daily physical and vocal work.

PHYSICAL THEATRE INTENSIVE: July 8 - August 9 (visit site)
The Physical Theatre Intensive is part of the Harold Clurman Center for New Works in Movement and Dance Theatre, and is designed especially for the physically creative actor. Taught by our world-class movement faculty, the program offers seven different courses plus private tutorials that give actors the tools to create their own physical theatre.
SUMMER
CONSERVATORY: June 3 - July 5
(visit site)
The Summer Conservatory is a foundation-building course which approximates a full term of our NYU Tisch School of the Arts program. It is officially approved by the National Association of Schools of Theatre as a summer training program.