Donofrio Dance Company Audition & Workshop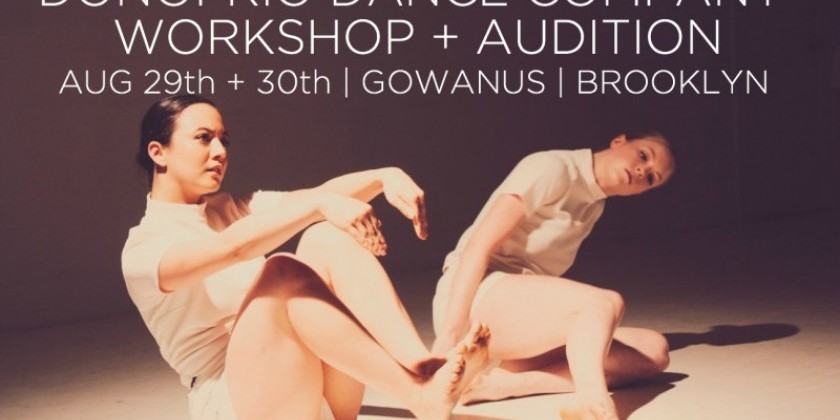 Company:
Donofrio Dance Company
Photo: Adam Iannazzone
Donofrio Dance Company is looking for dancers! What a better way to get to know the company and for them to get to know you, then by joining them for a workshop! Participation in the 2 hour workshop will serve as an audition. Join DDC in this workshop that will explore their creative process, improvisation techniques, and choreography from their newest work in development, CAPTURE.

When: August 29th, 10-12pm or August 30th 10-12pm 
Where: Brooklyn, NY
How: $12 class fee
Details: Register HERE for further details
or contact info@donofriodanceco if you have questions!
*Choose one workshop date to attend 
*Registration is required to attend the workshop as space is limited. Must be 18 years to register.

*Participants may also attend just for class

About the Company:
Donofrio Dance Company, a Brooklyn based Modern Dance Company established in 2009, connects to their audiences with approaches in guerrilla Dance, collaborative performances, and community outreach. Their work is built off of collaborations with musicians, filmmakers, and other artists, and often uses technology to discover new methods in dance.  The company's multimedia focused work has been featured in Dance Informa magazine and their work has been presented at Triskelion Arts, CPR, Dumbo Dance Festival, Green Space, the HATCH series, and the 92nd St. Y.