Doug Varone & Dancers Seeks Executive Director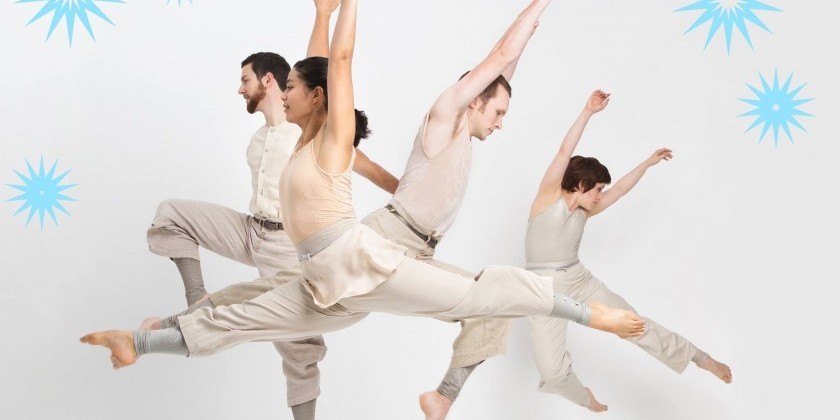 Company:
Doug Varone & Dancers
For more than 30 years, Doug Varone and Dancers has devoted itself to the humanity and virtuosity of dance, reaching out to our audiences well beyond the proscenium arch. We believe this philosophy has allowed us to endure, earning the reputation as one of the most respected dance companies working today. Over time, we've created an expansive legacy encompassing dance, theatre, opera and film – establishing an impressive body of work.
The recipient of 11 Bessie Awards, the Company has toured to more than 125 cities in 45 states across the US and in Europe, Asia, Canada, and South America. Stages include The Kennedy Center, Lincoln Center, Brooklyn Academy of Music, New York City Center, San Francisco Performances, London's Queen Elizabeth Hall, Toronto's Harbourfront, Moscow's Stanislavsky Theatre, Buenos Aires' Teatro San Martin, the Venice Biennale, and the Tokyo, Bates, Jacob's Pillow and American Dance Festivals. In opera and theatre, the Company regularly collaborates on the many Varone-directed or choreographed productions that have been produced around the world.
Doug Varone and Dancers continues to be among the most sought-after ambassadors and educators in the field. The company's multi-discipline residency programs take audiences deeper into the work, with hands-on approach that moves beyond the studio to speak directly to people of all ages and backgrounds, both dancers and non-dancers alike. Our annual intensive workshops at leading universities have attracted students and professionals from around the country, and through our innovative DEVICES choreographic mentorship program, we are training the next generation of artists an dance-makers.
Overview of Position
The Executive Director of Doug Varone and Dancers has significant responsibility for the success and strategic direction of the Company. The Executive Director acts as the key figure for business planning, fundraising and administration and is responsible for hiring and managing all administrative staff and interns. The Executive Director reports to the Artistic Director for projects and to the Board, generally represented by the Board President, for all executive activities. 
Responsibilities
The Executive Director's primary responsibilities are:
- Work with the Artistic Director and the Board to establish and execute the Company's long-and short-range strategic goals.
- Promote DOVA's mission to external constituencies including donors and funding sources; local, national and international presenting organizations; and existing and potential partners in the arts and other channels
- Executive responsibility for all of DOVA's financial matters; including fundraising sufficient to meet or exceed budget goals annually.
- Provide administrative leadership for the Company including the hiring, training and supervision of the administrative staff.
- Act as the main conduit of information and ideas between the Board and DOVA's administrative, artistic and technical staff.
Candidate Profile
Personal Attributes
An entrepreneurial spirit and open attitude toward new ideas and innovative approaches is required. To be successful, the Executive Director needs to create a positive and collaborative working environment with the staff, dancers and board and to be able to manage a dynamic, fast-paced workplace. The ideal candidate thrives in an environment of change and meets challenges with grace, patience and humor.
Professional Experience
- Minimum of 5 years' experience in a leadership position at a not-for-profit organization.
- Knowledge of the local and national arts community. Specific experience in a Dance organization is preferred but not required.
- Fiscal responsibility for a $700,000 to $1,200,000 annual budget.
- Demonstrated success in fundraising
Education
Bachelor's Degree required. MBA or a Master's level degree in Arts Administration is preferred.
Application Instructions
Please submit a cover letter outlining specific interest and qualifications for the position. Include a resume, compensation requirements, at least one writing sample representing advocacy or fundraising appeal and contact information for at least three references. All applications will be treated as confidential and references will not be contacted without the candidate's knowledge and agreement.
Please send materials to jobs@dougvaroneanddancers.org.  Attachments should be in MS Word or Adobe PDF format only.  No phone calls, please.