Douglas Dunn & Dancers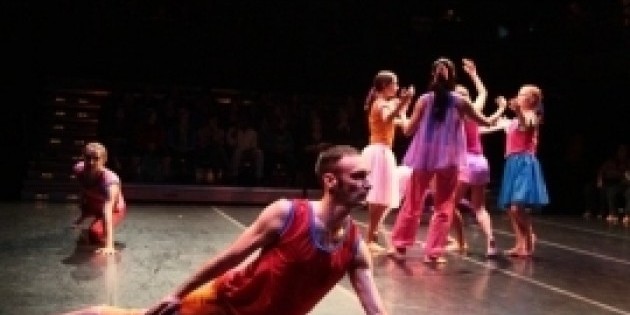 Cage on Vinyl on Marley

Douglas Dunn & Dancers

Cage on Vinyl on Marley


A Durational Dance Event

Saturday, October 27, 2012 11am-6pm

National Academy Museum

1083 Fifth Avenue, NYC
FOR MORE INFO CLICK HERE
"Forty Knots" by Douglas Dunn in collaboration with the dancers
Jules Bakshi, Kira Blazek, Tony Bordonaro, Janet Charleston, Grazia Della- Terza, Douglas Dunn, Liz Filbrun, Gabriella Hiatt, Emily Pope-Blackman, Jin Ju Song-Begin, Jake Szczpek, Timothy Emmet Lee Ward, Christopher Williams
Jules Bakshi, Tony Bordonaro, Emily Pope-Blackman, Jin Ju Song-Begin, Jake Szczypek, Dani Vialpando, Timothy Emmett Lee Ward
Douglas Dunn
---------------------------------
Dancers/Choreographers include: Douglas Dunn, Julia K. Gleich/Gleich

Dances, Molissa Fenley, Sarah Rudner, Take Dance, Gus Solomons Jr., Pat

Catterson, Jin Ju Song-Begin, Janet Charleston, Jules Bakshi, Paul Singh,

Sally Silvers, Gabriella Hiatt, Julie Fotheringham, Ara Fitzgerald, DELIRIOS

Dances/ Edisa Weeks, Liz Santoro, Lynn Parkerson, and others to be

announced.
--------
Presented by Norte Maar. Cage on Vinyl on Marley is part of the National Academy Museum's Chance Encounters Series: a series of public programs, presented in conjunction with the exhibition John Cage: The Sight of Silence. The series, ongoing through January 11, 2013, includes readings, dance and musical performances by artists and critics, many of whom knew Cage.